Siri Pettersen Strandenes has been awarded the prestigious Onassis prize of USD 200,000 for her work in shipping.
A Professor emerita at NHH Norwegian School of Economics, Strandenes is the second woman in history to be awarded the Onassis prize in shipping.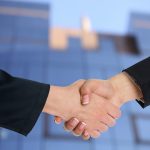 The Onassis Prizes are awarded every three years by the Onassis Foundation, Bayes Business School, University of London and their Center for Shipping, Trade and Finance.
Strandenes receives the prize this year for her extensive research on shipping and transport economics, including how environmental regulations have an impact on shipping.
In 2002, Strandenes became NHH's first female professor. She first enrolled as a student at NHH in 1969, alongside 16 other girls in a cohort of 228. Since retiring in 2019, she has published several academic articles.
"It is a great honour to receive the Onassis prize in shipping. It was a big moment for me when I learned about the award. Throughout my research career, I have had a commitment to influencing the world positively through my work in shipping," says Strandenes.
The Onassis awards were established in 1978 in line with the will of Greek shipowner Aristotle Onassis. The prizes are awarded to researchers and organisations that excel internationally in the fields of finance, trade and shipping.