Infovista announces new leadership structure: Rick Hamilton appointed CEO, José Duarte becomes Executive Chairman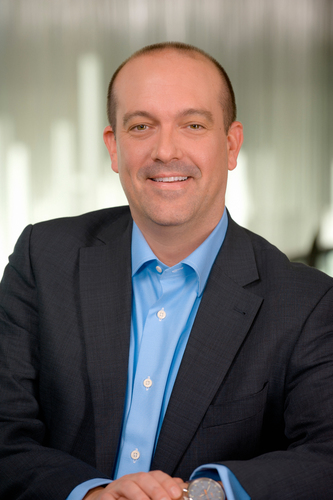 Infovista, the global leader in network lifecycle automation solutions, today announced a notable change in its leadership structure. The Board of Directors, led by private equity firm Seven2, has appointed Rick Hamilton as Chief Executive Officer (CEO), effective October 1st. José Duarte, the current CEO, has been named Executive Chairman.
José Duarte has been at the helm of Infovista since 2019, leading the company through a remarkable period of transformation and growth, both organic and inorganic. During his tenure, he has driven key strategy development for Infovista, including the implementation of a new strategy built around automation of networks, the acquisition and merge of Empirix, and the sale of Ipanema SD-WAN business. However, aligning with his professional and personal aspirations and in-line with the evolving business requirements, Duarte has decided to step down from the CEO role to transition to the position of Executive Chairman.
Rick Hamilton, who joined Infovista as Deputy CEO since May 2023, has been appointed as the new CEO. Hamilton is an experienced telecoms industry executive, with an extensive background in technology, operations and finance within and across the telecoms value chain. Most recently, Rick spent six years at BluePlanet, a division of Ciena, where he was the General Manager. Prior to this role, Hamilton held senior leadership positions at Juniper Networks and Cisco Systems.
José Duarte, Executive Chairman of Infovista, commented on the leadership transition: "Leading Infovista has been an incredible privilege, and I am immensely proud of what we have achieved as a team. As we embark on a new business cycle, it is the right time for Rick to take the reins as CEO. His customer-centric approach, extensive industry knowledge, and dedication to excellence make him the ideal leader to guide Infovista into the future. I look forward to supporting him in my new role as Executive Chairman."
Rick Hamilton, CEO of Infovista, expressed his enthusiasm for the new role: "I am honored to lead Infovista. José's visionary leadership has positioned us for long-term success, and I am committed to building on this solid foundation. Our focus remains on delivering innovative solutions to our customers, driving growth, and enhancing our market leadership."
Featured Photo by Hunters Race on Unsplash.