CAMPARI partners with London's best bars to create a series of eclectic Negroni experiences for Negroni Week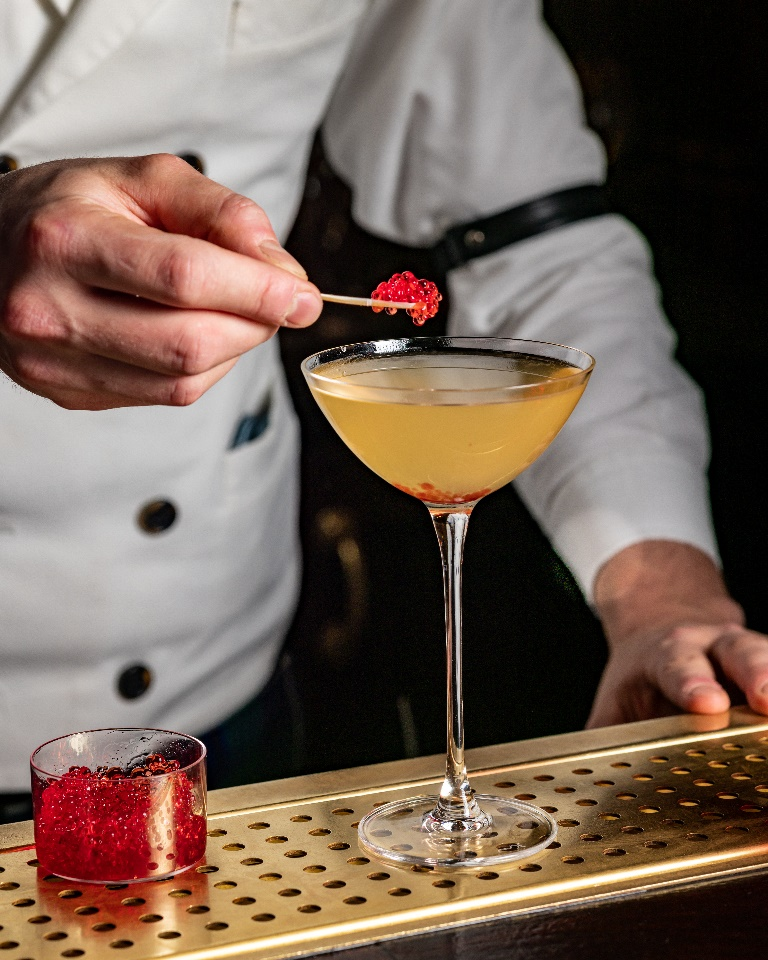 #NegroniWeek23 will run between 18th – 24th September 2023  
CAMPARI, the heart of every Negroni, has curated a series of innovative, limited-edition Negronis and experiences around London, so those in the capital can celebrate the world-famous cocktail and try something new

CAMPARI, Italy's iconic bitter red aperitivo, celebrates Negroni Week 2023 this September – with a series of daring twists on the world's number one cocktail.
Ahead of Negroni week, Loris Contro, Brand Ambassador at CAMPARI, said: "The history of the Negroni is such a compelling one – since its creation in Florence in 1919 the simple three-ingredient cocktail has taken on many guises over the years, inspiring bartenders to experiment, create and bring their own twist to this iconic drink. 
"With CAMPARI at its core, this year for Negroni Week we are excited about the innovative serves popping up at some of the country's best bars as we see the continued evolution of this classic drink. From the quirky Willy Wonka Negroni at Hide, infused with Shiitake mushrooms, to the daring Metamorphosis cocktail featuring CAMPARI Caviar at Scarfes. Cocktail lovers can experiment and indulge the senses, with serves to suit every palate."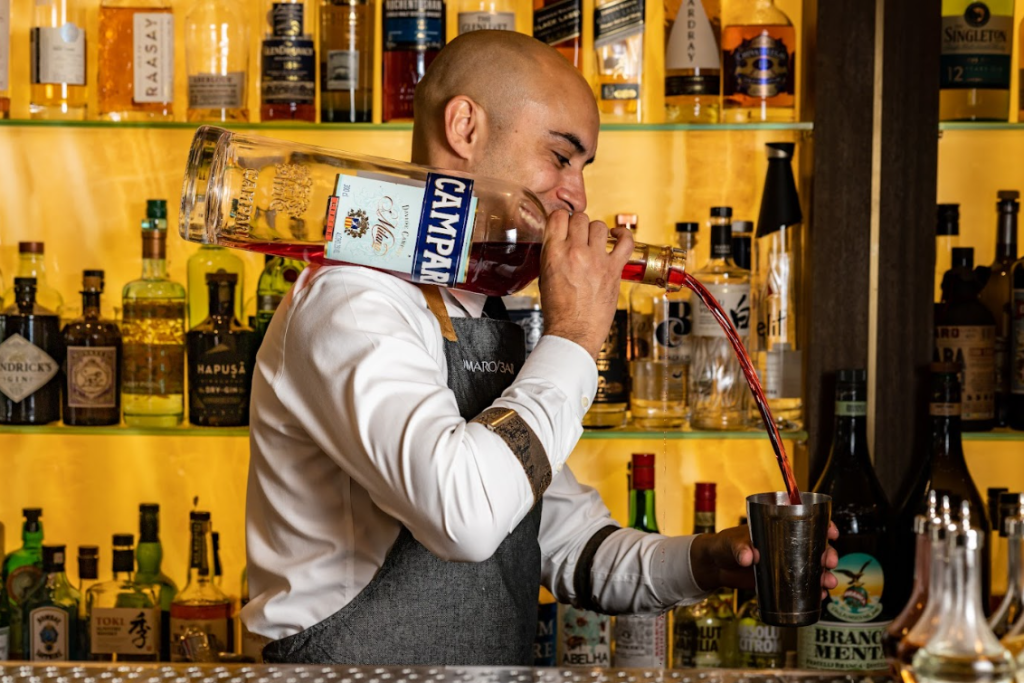 The Metamorphosis at Scarfes Bar at Rosewood London (all of September)
As a one of a kind, the Metamorphosis cocktail features CAMPARI caviar. One for mixology lovers and those wanting to put their tastebuds to the test.
No need to book in advance as Scarfes operates on a walk-in basis.
The Willy Wonka Negroni at Hide (all week)
For a quirky serve, try Hide's Willy Wonka Negroni combining CAMPARI, shiitake mushroom infused gin, vermouth and Cacao rum. All the delicious flavours without the need for a Golden Ticket.
The Fig Leaves Negroni, Co-Co Strawberry Negroni & Brian Silva Negroni at Amaro (19th and 24th September)
Schofield's Bar and the legendary Camparino bar from Milan will be taking over Amaro in Kensington, showcasing a series of bespoke Negroni cocktails including Fig Leaves Negroni, Coco-Strawberry Negroni and Brian Silva Negroni.
Avocado & Tomato Negroni, Sakura Negroni and Coffee Negroni at The Aubrey (September)
As part of the much-anticipated Drink Kong takeover – one of Italy's most innovative bars, and the 16th best bar in the world – The Aubrey is offering a special Negroni menu available throughout September. The menu includes a series of Negroni twists, created by head bartender Patrick Pistolesi, including the Avocado & Tomato Negroni, Coffee Negroni: and Sakura Negroni.
 
The Pear Drop at the Rivoli Bar at The Ritz (September)
For the classic Negroni lovers – exclusive for the month of September – the Rivoli Bar is serving the Pear Drop, designed to awaken cocktail lovers' autumnal appetites with this masterfully designed cocktail.
Bar Termini / 69 Colebrooke Row (September)
Bar Termini is coined the Negroni capital of London so must be a part of everyone's Negroni Week hitlist. The Bar is launching a limited-edition menu which will be live in both Bar Termini and sister venue 69 Colebrooke Row (known as "The Bar With No Name"), with three new Negroni twists: Bergamot Negroni, Arrancia Verde Negroni and Oriental Beauty Negroni. 
Bulgari Hotel (all week)
To celebrate Negroni Week with a unique dinner and cinema experience, head down to the Bulgari Hotel and enjoy the limited-edition Negroni Week Menu. Throughout the week you can also delight in a three-course dinner in Sette by Scarpetta (including a Negroni on arrival), followed by a screening of When Harry met Sally (Weds 20th) or The Talented Mr. Ripley (Friday 22nd) in Bulgari Hotel London's private cinema.
Tickets are £90 per person and include a welcome Negroni and popcorn.
Swift (September)
CAMPARI is collaborating with the Soho, Shoreditch and Borough Swift venues throughout September with Negroni themed nights.
Sunday Sessions

 at the Soho bar will have weekly Jazz with a Negroni menu each night. The Shoreditch site is launching Disco Drinks with a weekly party and Disco-fied Negronis being served each night.
Swift is also partaking in a bar swap with Dry Milano, with Swift in Milan 14th September, and Dry Milano coming to London 21st September. The menu will be live in Shoreditch throughout week of 21st September.
Shochu Lounge, Roka (18th – 24th September)
CAMPARI is working with Shochu Lounge to serve a three drink Negroni menu live for Negroni Week, as well as three snacks and an exclusive Negroni deal.
Featured Photo by Aleksandr Popov on Unsplash.