Vieunite introduces the Textura Digital Canvas and online artist community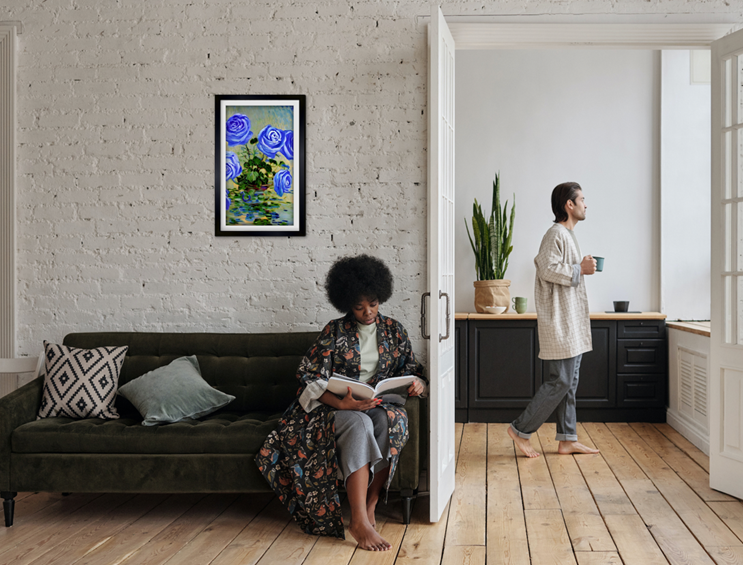 Vieunite combines the power of art with the innovation of technology to deliver a connection with creativity. Its digital art community, headed up by the brand's Cultural Director, Dr Benedict Carpenter van Barthold, nurtures emerging artists and enables collectors to reach such talent, as well as more traditional artworks, and display these on an innovative digital canvas that has texture-accurate display technology.
Working closely with the art world, the company has established partnerships with The Royal Society and RBSA Gallery, as well as developing and curating exciting new collaborations with important contemporary galleries and individual artists, from leading art schools including Central St Martins and the Royal College of Art.
Its ever-expanding artist community allows Textura Digital Canvas owners to purchase and display the very best of modern art in their homes through a unique marketplace that helps support the UK's creative economy. This community allows artists to sell their artworks directly to art fans in a secure platform, via the Vieunite App, which supports artists with commission fees that are much lower than traditional galleries.
Encompassed in a slender modern wooden frame the easy-to-mount 27" digital canvas is available with either a pine, birch, walnut or black finish, allowing you to match the canvas with your home's décor.
"We take great pleasure in scouring the UK to find the most exciting artists and innovative galleries to collaborate with to display their works on the Vieunite Textura Digital Canvas," said Dr Benedict Carpenter van Barthold, Cultural Director at Vieunite.
 "With the ultra-realistic digital display, we see historic artworks come to life but also get to experience stunning digital pieces which are at the cutting edge of British modern art."
Straight out of the box, the digital canvas is easily set up by being plugged into the mains and paired with the intuitive Vieunite App through to your home's WiFi network. Here, users can choose between contemporary pieces from Vieunite's growing artists' community, including moving images, as well as classic artworks and even their own family photos and videos. Using the app, users can schedule what art is shown when and even programme to turn the canvas off automatically, only using power when needed.
The Textura Digital Canvas is available now from vieunite.com for £490.
Featured Photo by note thanun on Unsplash.