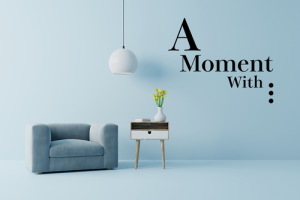 In a world of uncertainty and change, success stories should be told like never before. In a fast-paced and competitive business landscape, insight and inspiration are invaluable.
Recognised international video publisher, TBD Media Group, is thrilled to introduce "A Moment With" which pulls back the curtains to offer an unfiltered and illuminating view of the triumphs, challenges, and pivotal moments that have shaped these remarkable individuals. The series provides an exclusive opportunity to gain unique insights and firsthand knowledge from some of the brightest minds and most accomplished professionals in various industries.
"We are excited to introduce 'A Moment With' to the world," said Paolo Zanini, CEO of TBD Media Group. "This is an intimate conversation that brings viewers face-to-face with those who have reached the pinnacle of success. We believe that sharing these stories will inspire and motivate others to pursue their dreams and ambitions."
"A Moment With" promises to feature a diverse array of guests from fields such as technology, logistics, pharmaceuticals, retail, and more. Each episode will showcase the resilience, determination, and passion that have propelled these individuals to the zenith of their careers.
For more information about A Moment With please visit https://www.cbsnews.com/video/playlist/a-moment-with/
Featured Photo by Sebastian Bill on Unsplash