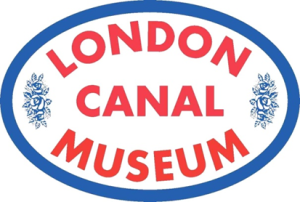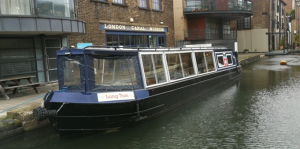 In the heart of London's thriving Kings Cross re-development and cultural hub, the museum's collection tells the story of the canals, and the people -and horses– who worked on them.
There is a lot more to discover about canals than you might think. They were once the highways of England and an army of families lived in tiny cabins in primitive conditions carrying goods of all sorts. You can enter a typical cabin and marvel at how it could have been a family home. Discover too how canals climb hills and get water and watch archive film of the working days.
The museum is housed in a former ice warehouse, and also relates the history of London's forgotten ice trade, from frozen Norway by ship to London – and the Victorian ice cream business it gave rise to – including a unique opportunity to see into the vast subterranean wells where the ice was stored. ..and where the horses were stable – upstairs!
Here are some of our additional attractions & activities:
Boat Trips
Regent's Canal boat Trips from the Museum, on our very own narrowboat "Long Tom"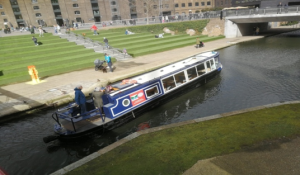 Enjoy a canal boat trip in the heart of London, with an informative commentary from your museum guide of the history and stories of the Regent's Canal. Free entry to the museum is included in your ticket price! Choose the popular Tunnel Trip (now with cream tea on the Thursday 15.00 boat), or our new Canal Cruise Friday longer trips to Little Venice or Victoria Park
Canal Wildlife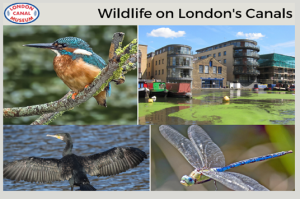 Britain's canals made their way through the countryside to the city, providing a highway for birds, fish and mammals to commute in and out of the capital – some from the most unexpected origins. The end of most commercial canal transport by the second half of the 20th century led to many canals becoming derelict. However, their increasing use for leisure activities has since led to the restoration and reopening of many canals and improvement in water quality. At first glance, the urban waterway may appear a harsh environment for wildlife, but a closer look uncovers a landscape teeming with life…..
Family Trails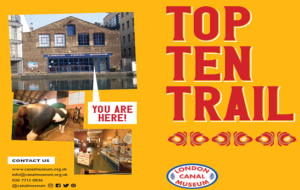 Explore our family friendly trail at the London Canal Museum, packed with interactive tasks to help our canal child Jack complete his jobs before the end of the day…
FAMILY TICKETS ONLY £15 !!  – (two adults +3 children ; one adult +4 children)
The Ice Trade (and Ice Creams!)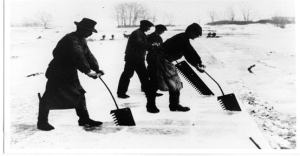 Discover the amazing story of how ice was cut in Norway and sent by sailing ship to London's Limehouse Docks, then onward by canal boat to the 1860s ice warehouse that is now home to the London Canal Museum. Learn about our historic building's original owner the incredible entrepreneur Carlo Gatti, an ice cream, café and music hall innovator, and find out how ice cream was made in pre-refrigeration days by another ice vanguard of that age, Mrs Marshall.
Kids can get involved at our ice-cream parlour – and why not buy a tasty tub at our shop!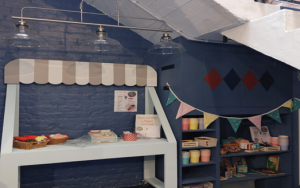 Featured Photo by Polina Volkova on Unsplash.