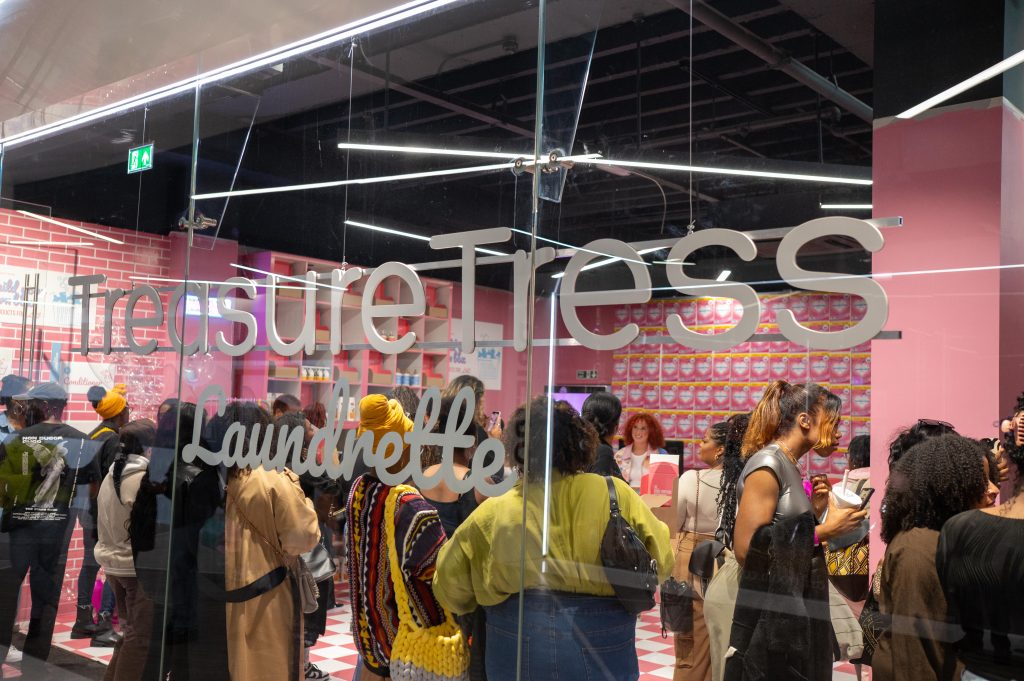 In the wake of an incident at a Peckham hair store, the conversation around racial economic justice is gaining momentum. The case of a shop exploiting its most loyal customers, Black Women, underscores the need to support Black-owned businesses.
Enter Treasure Tress, a Black-owned brand, championing and re-narrating the textured hair care product market to promote a sense of belonging, all whilst nurturing a vibrant and interconnected community that transcends geographical boundaries. Paying homage and creating a safe space for the underserved and marginalised within our community is the true essence of TreasureTress' cultural integrity. Founder of Treasure Tress, Jamelia Donaldson is tirelessly ridding the racial microaggressions that corrupt the Eurocentric beauty industry as we know it today.
In response to the beauty industry's neglect of Black and Multi-Ethnic consumers, Treasure Tress has opened a space for these customers to find products catering to their hair care needs. This month, they return to Birmingham with an inclusive Laundrette Wash-Day Popup Experience, following a successful debut in 2022.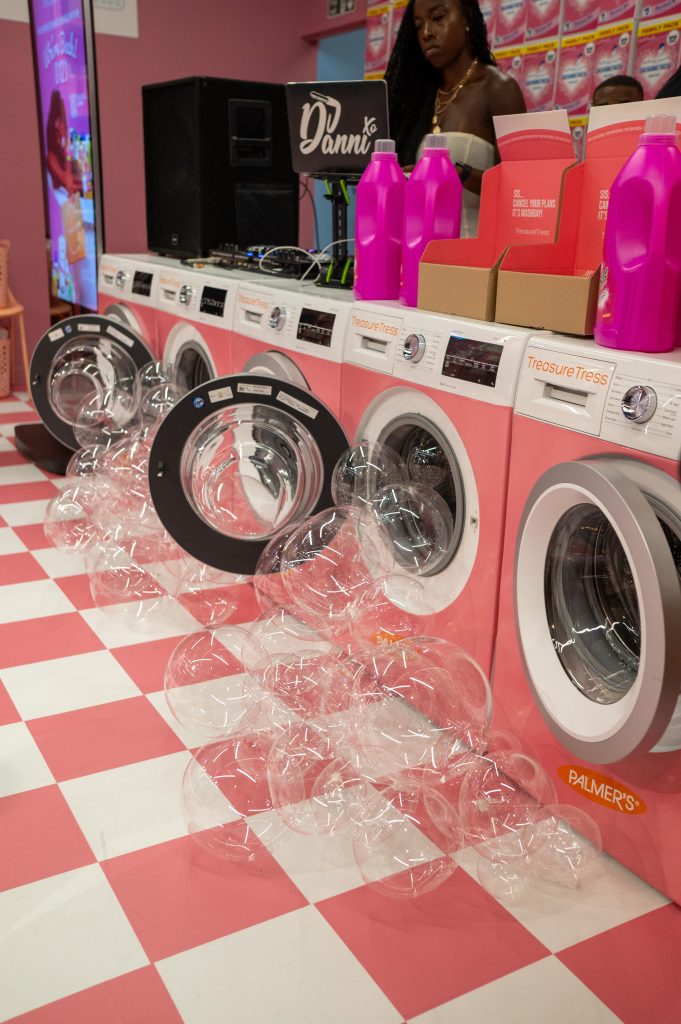 This unique venue provides a supportive environment to navigate the challenges and triumphs of textured hair care, offering the perfect chance for self-care and expressing individual beauty. This experiential pop up embodies empowerment through routine: a routine that empowers women to embrace and enhance their natural beauty. By showcasing the transformation process in a laundrette, echoing an embrace of self-love.
THE WASH DAY EXPERIENCE INCLUDES:
BYOB Build Your Own Box guided by experts to help curate the dream personalised box
An elevated content-rich experience; a playground for creative and inquisitive minds
A monthly shopping experience complete with DJ's and your favourite curly hair enthusiasts
Styling sessions with brand partners including Palmer's, Carol's Daughter, Tangle Teezer  complete with live demonstration
Navigating hair supply shops is a dreaded experience for many women of colour, encouraged to acknowledge the multitude of relaxers containing corrosive chemicals to the unlimited supplies of synthetic hair wigs promoting the European beauty standard, furthering the sense of cultural disparity. Jamelia reinforces that "more Black Women than ever are embracing our brand etc. Knowing the experience and treatment Black Women tend to face when shopping in some of the high street chains".
Featured Photo by erik reardon on Unsplash.