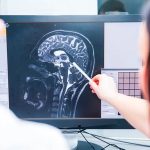 TIC Health is thrilled to announce an upcoming event that shines a spotlight on the world of preventative healthcare, emphasising the critical and important role of medical imaging in fostering wellness and the early detection of health issues.
Medical imaging technology has changed health care over the last few years giving doctors the opportunity to assist patients and detect any medical issues at an early stage to improve patient outcome.
TIC Health offers state-of-the-art facilities and expertise in London to make diagnostics quick and simple for patients. TIC Health was created by medical experts in various medical fields to provide easy access to a variety of services, including cardiac diagnostics, private doctor appointments, advanced imaging facilities and specialised physiotherapy sessions.
With a new online site re-launched in November 2023, TIC Health offers a membership-based solution where patients can sign up for affordable packages, paid monthly. The tiered memberships include anything from unlimited online GP consultations to unlimited X-rays, CT scans, MRI scans and more, depending on the type of membership selected.
The Wellness Through Imaging: The Preventative Approach event will take place on Tuesday, December 5, 2023, in the heart of London. Aimed at enlightening as well as the exploration of how medical imaging can be a saviour in the pursuit of optimal health. Featuring informative sessions led by experts in healthcare and medical imaging, the event will provide insights into the latest technologies and techniques employed within preventative healthcare.
TIC Health will have guest speakers throughout the event to discuss the potential of preventative healthcare with insights from distinguished experts, Dr. Shahrukh Mallik and Dr. Kuan Joo Voon.
Meet Our Esteemed Guest Speakers:
Dr. Kuan Joo (Victor) Voon – Leading Cardiologist and Cardiovascular Imaging Specialist
Dr. Victor Voon, a Consultant Cardiologist at Homerton Healthcare NHS Foundation Trust, is a renowned expert in adult general cardiology and advanced cardiovascular imaging, with a strong focus on non-invasive assessment and management of cardiovascular health. Dr. Victor's educational journey took him from the University of Dublin to specialist training in cardiology in Ireland, followed by additional training in Cardiovascular imaging and Heart failure in London. He is a Fellow of the Royal College of Physicians UK and has made significant contributions to cardiovascular research.
Dr. Shahrukh Mallik – Expert in Neurology and Preventative Healthcare
Dr. Shahrukh Mallik, a Neurology specialist, holds his primary medical qualification from the University of London, with training at prestigious institutions such as the John Radcliffe Hospital and the National Hospital for Neurology and Neurosurgery, Queen Square, London. Dr. Mallik also boasts an MSc in Clinical Neurology and a PhD in Imaging in Multiple Sclerosis from the Institute of Neurology, Queen Square, UCL. Beyond Neurology, he is recognised for his specialist interests in Public Health, Nutritional Physiology, and Longevity and Optimisation of Metabolic Health.
More guest speakers will be announced in due course.
TIC Health is persistent in its dedication to providing outstanding, comprehensive diagnostic imaging, recognising the crucial value of early diagnosis in successful treatments.
Further details for the event can be found here.