Thanks to TikTok, reading has never been more popular if the more than 158 billion video views on content tagged with #BookTok are anything to go by.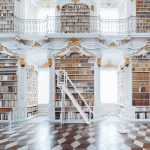 Now, as millions of book lovers are taking their love of literature to the next level by consuming videos full of #BookTokWedding ideas, experts at leading planning website Hitched.co.uk have analysed the tagged videos for the latest wedding trends for TikTok's literary lovers.
Book lovers have been incorporating their favourite passages from literature into their wedding days for hundreds of years, from their personalised vows and wedding readings to wedding speeches that give a nod to their love for literature. However,  Google searches* for 'wedding readings from books' have increased by 55% in the last year as couples increasingly look at different ways to include the celebrated words of authors into their big days.
1. Fantasy Fiction Fanatics
Analysis of the #BookTokWedding content revealed one particular genre of literature which has been gaining in popularity amongst book lovers, and that is fantasy fiction.
TikTok content tagged with #FantasyWedding has been consumed more than 18 million times, while Google searches for 'fantasy wedding' have surged by 244% in the last year, inline with the viral popularity of fantasy book series A Court of Thorns and Roses.
Themes from the series are hugely popular with fiction fans on TikTok, as videos tagged with #NightCourtAesthetic have been viewed more than 9.3million times, while interest in #ACOTARwedding content is gaining momentum with almost 3 million views so far.
2. Book Inspired Weddings
Experts at Hitched have uncovered which authors' books are trending the most when it comes to book lovers and their wedding themes.
| | | | |
| --- | --- | --- | --- |
| Book Series | Author | Tag | TikTok Views |
| Harry Potter | J.K. Rowling | HarryPotterWedding | 45.6m |
| Lord of the Rings | J.R.R. Tolkien | LOTRwedding | 9.7m |
| A Song of Ice and Fire | George R.R. Martin | GOTwedding | 5.1m |
| A Court of Thorns and Roses | Sarah J. Maas | ACOTARwedding | 3.3m |
| The Chronicles of Narnia | C.S. Lewis | NarniaWedding | 50k |
With the average age of those getting married in the UK sitting at 33, the original Harry Potter generation are now tying the knot, and including the Wizarding World in their big days. With more than 45.6 million views on TikTok content tagged #HarryPotterWedding, this is one of the longest-running fandoms in the fiction genre, and the most popular amongst BookTokkers planning weddings.
The crown for the longest-running fandom goes to the Lord of the Rings fans, who are still passionately including Hobbit-related elements in their weddings, almost 70 years since the books were originally published. With more than 9.7 million views on #LOTRwedding videos, the Lord of the Rings books are the second-most popular for BookTok weddings.
The most recent fantasy fiction fandom belongs to that of the ACOTAR (or: A Court of Thorns and Roses) series, with the most recent instalment only published in 2021. Views on #ACOTARwedding content is already at 3.3 million, and growing daily.
UK's Most Popular Libraries on TikTok
With interest in #LibraryWedding almost at 10 million views, experts at Hitched also uncovered which libraries in the UK were most popular amongst BookTokkers, and which are actually available to get married in.
| | | | |
| --- | --- | --- | --- |
| Rank | Library | Location | TikTok Views |
| 1 | Bodleian Library | Oxfordshire | 5,400,000 |
| 2 | Queen Mary University London | London | 5,100,000 |
| 3 | The British Library | London | 3,000,000 |
| 4 | Dulwich College | London | 1,000,000 |
| 5 | The Swan Hotel | Gloucestershire | 494,700 |
| 6 | Hodsock Priory | Nottinghamshire | 124,600 |
| 7 | The Portico Library | Manchester | 112,500 |
| 8 | Wotton House | Surrey | 93,200 |
| 9 | The London Library | London | 83,800 |
| 10 | The Signet Library | Lothian & Borders | 43,000 |
According to TikTok, the UK's most popular library is none other than Bodleian Library in iconic Oxford University, with more than 5.4million video views. The Bodleian Library is one of the oldest libraries in Europe, and in the UK is second-oldest after the British Library, and the stunning 17th century building is a spectacular setting for serious book lovers.
Following "The Bod" is the Queen Mary University London Library, with just over 5 million views on TikTok – despite being closed for refurbishment until early 2025! Here, book lovers can tie the knot surrounded by shelves of brightly-coloured books and busts of the great English literati, including Shakespeare, Chaucer, and Wordsworth.
The third most popular UK library on TikTok is The British Library. While couples can't actually get hitched amongst the shelves in this national library, private celebrations won't ever be too far away from some of the nation's prized works from some of the greatest minds in history. From Shakespeare to Florence Nightingale and Ghandi, this is a venue unlike any other.
Zoe Burke, leading wedding expert at Hitched.co.uk says: "What is more romantic than marrying in a library, surrounded by the greatest love stories of all time?
"Whether you want to channel Belle from Beauty & the Beast or Carrie from Sex and the City, libraries are an iconic setting and full of romance. We are so lucky in the UK to have so many beautiful library wedding venues to choose from, and they lend themselves perfectly to a wedding theme too.
"Give your guests bookmark favours, name your tables after your favourite stories and use romantic quotes from literature and stationery in your signage. The perfect components for a happy ever after!"
For the full list of libraries, please visit: https://www.hitched.co.uk/wedding-planning/ceremony-and-reception/library-wedding-venues/