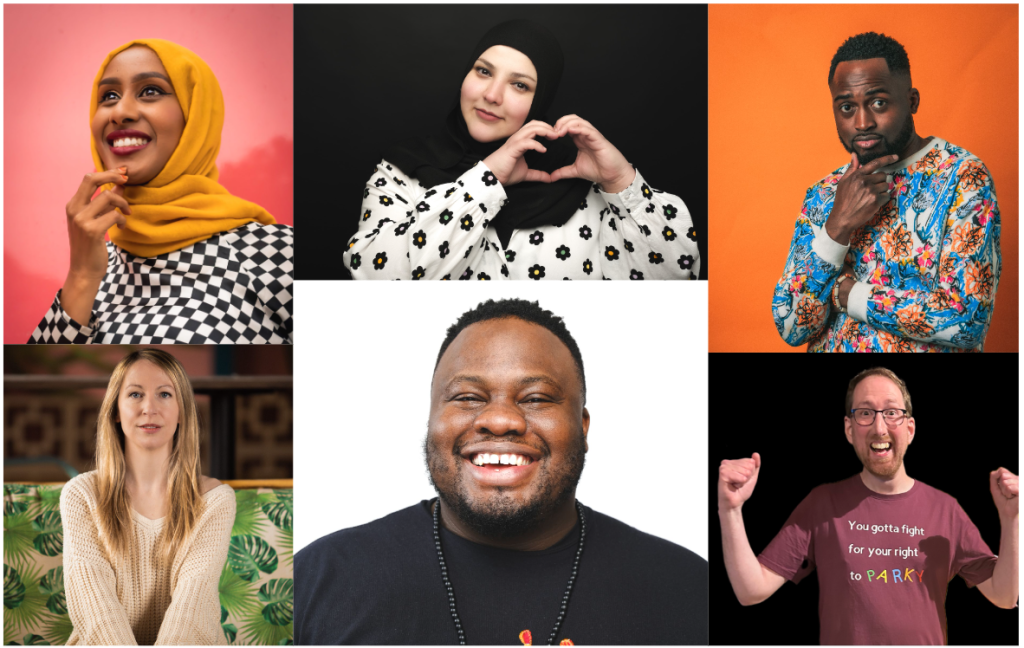 Parkinson's UK has teamed up with a selection of comedy stars to host an evening that is sure to tickle your funny bone. Shake With Laughter, the show that packs a punch-line, is the charity's flagship comedy fundraiser, taking place at The Comedy Store in London on 11 October to raise vital funds to improve the lives of people with Parkinson's.
Britain's Got Talent finalist, Nabil Abdulrashid is amongst the hilarious line up looking to raise the roof whilst raising funds for the charity. Also taking to the stage is Phil Jerky who was diagnosed with Young Onset Parkinson's aged just 36.
Phil said:
"As a person with Parkinson's and a stand up comedian, I am delighted to be part of Shake With Laughter! It's a rare opportunity to combine my two passions of having a neurological condition and sticking two (shaky) fingers up to it through humour. Parkinson's UK continues to be a huge support to folks like me, so I am excited to help raise funds for them in this way!"
Joining Phil and Nabil on the night are Ola Labib, Jenny Collier, Fatiha El-Ghorri and Gbemi Oladipo who will be the MC for the evening. With more acts to be announced soon, the hilarious comedy night will be raising money for pioneering research into Parkinson's, which affects around 153,000 people in the UK.
Shake with Laughter was founded by award-winning comedian Rob Deering in 2012 after his dad was diagnosed with the condition.
Paul Jackson-Clark, Director of Fundraising & Experience for Parkinson's UK said:
"Year on year, Shake With Laughter proves to be a fantastic and fun-filled event. We are so grateful to the performers who will no doubt make this a night to remember.
"There's no cure for Parkinson's. Yet. But through events and fundraisers like Shake With Laughter, we can make a difference to the lives of people with Parkinson's."
Have the last laugh and get your tickets before they sell out. Doors open at 7pm and tickets cost £23.50 per person (£20 for students), to find out more, visit: www.parkinsons.org.uk/shakewithlaughter
To find out how to fundraise for Parkinson's UK visit parkinsons.org.uk/fundraising.
Featured Photo by Matt Bennett on Unsplash.