Fitness is in the palm of your hands as Gymbox launches 'Life Line', a class combining palm reading and grip strength
Palm reader to stars including Meghan Markle, Prince Harry and Barack Obama will predict your health and wellness future at new class
Gymgoers will receive a fitness focussed palm reading before putting findings to the test with gruelling hand strength circuit
Recent studies show grip strength is a biomarker for ageing with a stronger grip linked to improved mental and physical health and life longevity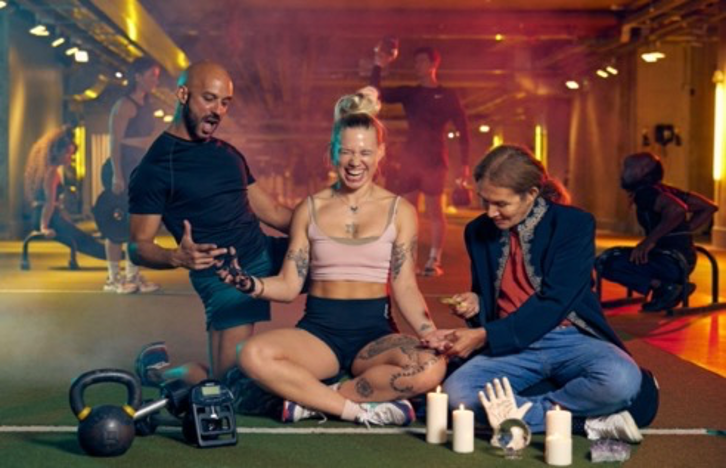 UK gym chain, Gymbox has launched a class that could not only predict, but extend your fitness future, courtesy of a fitness focussed palm reading and gruelling grip strength circuit.
The class is led by palm reader to the stars, Gary Markwick (pictured), who has given palm readings to Prince Harry and Meghan Markle, and even gave former US president Barack Obama a palm reading before his electoral campaign.
Markwick will start the session by giving all participants a palm reading focussing on what our palms can tell us about our fitness and wellness. Reading the folds and creases of the palms, Gary will focus on the "Life Line" and "Head Line" to form narratives and predict future happenings in mental and physical health.
Gary Markwick world-renowned, third-generation celebrity palm reader said:
"Every hand tells a story and we can learn a lot about ourselves by understanding our palms. At 'Life Line' we're focussing on chirognomy, the shape of the hand, and chiromancy, the lines of the hand. There is a focus on the head and life lines which will give people an insight into their health and physical vitality.
Palmistry can give us an insight into our characteristics and can help us to become more motivated to achieve our goals in life, including our fitness goals. So, by reading people's life lines we can take a deeper dive into their fitness past, present and future and inspire them to push themselves mentally and physically."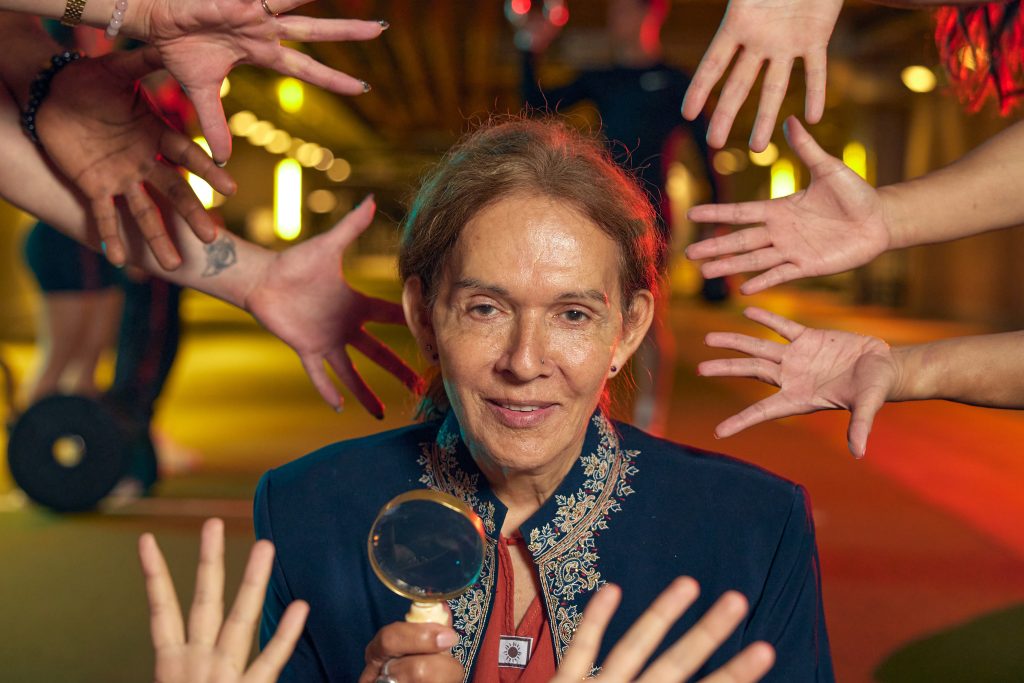 Palm reader to the stars, Gary Markwick will read participants palms
Once gymgoers have understood the power their hands hold, it will be put to the test with a gruelling, four-station, twelve-minute HIIT (High Intensity Interval Training) grip strength workout led by Gymbox grip specialist trainer, Flavio Pistori.
Each station will focus on a different defined form of gripping, crushing, pinching, supporting and extension, working on muscles in the fingers, hands, forearms, and upper arms. Once done, participants will test their grip strength and set a grip PB (personal best) using a dynamometer.
A study in Clinical Interventions In Aging found that grip strength can predict a range of health factors including strength, bone mineral density, nutritional status, depression and mortality. Acting as a biomarker of aging, improved grip strength could help you live longer.
Flavio Pistori, Gymbox grip specialist said: "Grip strength has been described as a biomarker of aging, which means it's a medical sign of pathology and body function that provides an objective indication of your health. Many forget about the importance of working on their grip strength but that is a rookie error!
This workout is not for the faint of heart. We've decided to keep the stations short and sharp, as people will definitely feel the after-effects for days to come. In the trial phase, we saw participants' grip strength improve significantly. You won't be able to lift a finger once you're done."
Life Line is available now at Gymbox Victoria, giving gymgoers a once in a lifetime opportunity to have their palm read by Gary Markwick. Head to Gymbox.com to find out more.
Featured Photo by Jelmer Assink on Unsplash.