Serving delicious helpings of feel-good food and decadence, The Elondi Restaurant's new Weekend 'Sunday' Roast menu brings the best of British dining to East London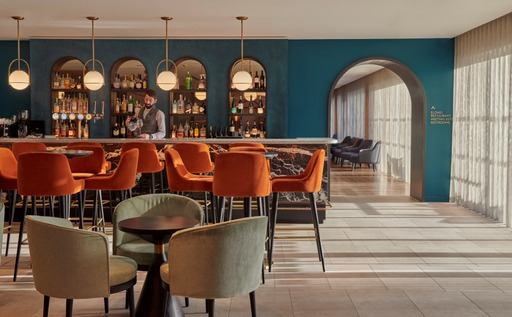 East London's Elondi Restaurant has launched an all new Saturday and Sunday Roast menu, perfectly in time for the autumn and winter seasons. Too good to limit only to a Sunday, this beloved British tradition can now be enjoyed by families and friends all-weekend-long, from 12pm to 9:30pm – every single weekend up until December 2023 
Choose from succulent slow roasts of Pork Shoulder, Cornfed Half Chicken or Roast Beef served with Roast Potatoes, Yorkshire Pudding, Roasted Carrot & Parsnip, Seasonal Greens & Gravy. The Vegan Sunday Roast is so good, it's definitely not just for vegans, it features a mouthwatering, healthful Celeriac & Truffle Tian with Mushroom Jus.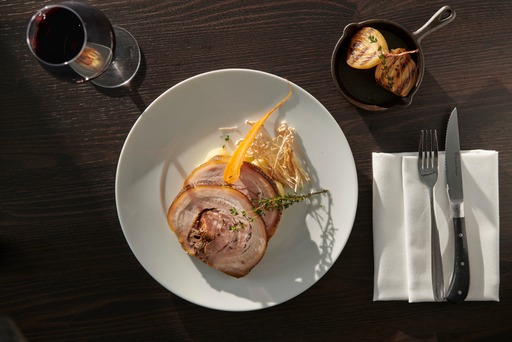 Cosy-up with winter-warming starters like Cauliflower Soup with Blue Cheese Croquettes and Garlic Chives or Guinea Fowl Ballotine with Braised British Chicory, Oregano & Tarragon Jus. Perfect to pair with a glass of Gusbourne Sparkling Wine, from the multi-award-winning boutique English winery in Kent.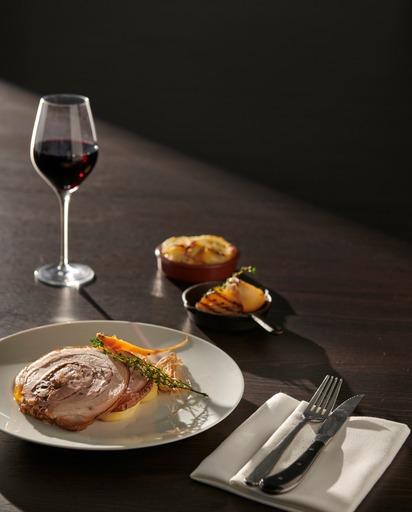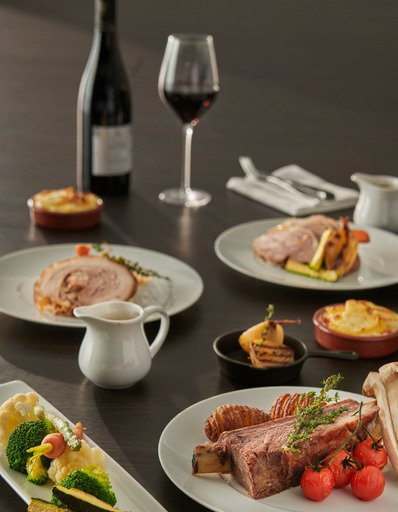 The menu's 'Best of British' puddings include a fabulous Apple Crumble with Custard, Eton Mess, and a comforting Spiced Rice Pudding with Pineapple Compote.
Says James Smith, Hotel Manager "Since the beginning of time we have used food as a way of connecting. Eating together – with friends, family or lovers provides the much-needed opportunity for meaningful interaction. When looking for inspiring or easy Sunday dining ideas, and craving for that authentic British roast, let our talented chefs do all the work. 
Find the Elondi Restaurant on the third floor of Hyatt Regency London Stratford. Designed by Scott Brownrigg architects, discover interiors that mirror the connectivity of Stratford, with visual references to the Victorian Golden Age of train travel.
Dine relaxed, with a vista of arches and floor-to-ceiling windows, the Art Deco-ish dining-room offers a myriad of seating choices, including richly upholstered banquettes and private dining options. The Elondi Restaurant is peaceful, spacious and its interiors – opulent. The service is thoughtful and attentive, and with Sicilian head chef Alessandro Femino's preference for perfection, the restaurant's focus is to serve consistently great, feel-good food.
And for those perfect pre or post prandial drinks, the Elondi Bar is a vibrant, airy oasis in which to relax and unwind with elegant fittings and bold, cushy, plush chairs. The Elondi Bar opens out onto the delightful Elondi Terrace; sumptuously furnished, it makes for a happy, spacious all-weather, al-fresco hideaway.
Celebrate after a successful Christmas shopping trip at Westfield Stratford City, an exciting day out at the Queen Elizabeth Olympic Park, or take a breather ahead of a concert at ABBA Voyage or a sell-out gig at The London Stadium, the Elondi Restaurant offers that well-deserved moment to feel good.
Starting at just £12 for a hearty starter or opt for three-courses from just £40.
Featured Photo by Alex Haney on Unsplash.