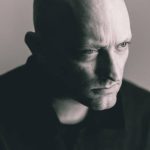 Global streaming platform On Air, released Dutch musician LudoWic's documentary Linescapes. It explores the making of his namesake album, Linescapes where he transcends what traditional stereo audio was never able to offer using Dolby Atmos®.     
Linescapes follows LudoWic on a quest to translate the album to a three-dimensional audio and visual experience for a live setting. A live performance recorded in the STMPD studios during IBC this September will be included in the documentary.    
Speaking about his creative process, LudoWic said: "When I think about it, art and music have always been subconsciously one thing for me. For both music and art, I use the same language and think in shapes, depth, colour, cadence and texture, I can dream visually about sounds."    
The album is more subdued from his previous albums, though he continues to investigate the tension between sleek and angular elements and organic, chaotic elements. This is further explored in the visual layers that complement the sonification of his projects. LudoWic's practice is shaped in such a way that the two disciplines are inextricably linked.  
LudoWic has worked, produced and written for diverse projects and artists. This includes writing the soundtrack for the indie game hit Katana Zero. He wrote and produced for Wende the Edison-winning album Mens, and worked with singer LAKSHMI as well as singer-songwriter and record producer Sevdaliza.   
Famously he is also among just a few people in the world who can play one of the first synthesizers, the Trautonium, so he is often asked to perform and contribute on songs and soundtracks with what is considered a 'lost' instrument.  
Linescapes is available to watch for two years on the platform in Dolby Vision® and Dolby Atmos® for an immersive experience just as LudoWic intended, placing the viewer in the centre of the film.    
Watch the trailer for the documentary here. Purchase Linescapes on the On Air platform with this link: https://onair.events/ludowic-linescapes