Choosing the right blinds can save you over £40 a month on your heating, that's nearly £500 a year!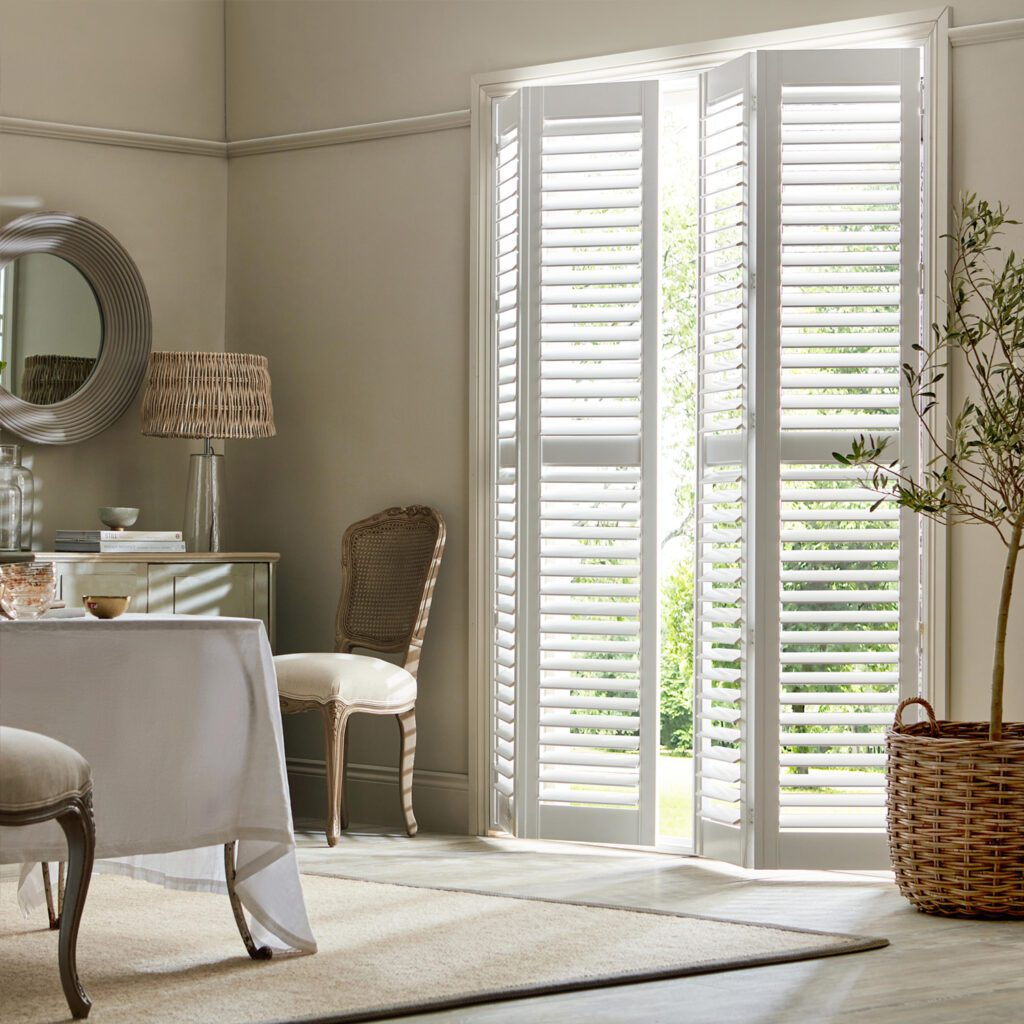 You don't need us to tell you that there's an ever-increasing focus these days on sustainability and energy efficiency.
What you may not know is that installing the right blinds in your home could both save you quite a bit of money while also reducing your carbon footprint. So let's take a look at how.
Various window coverings can prevent heat loss to differing degrees. According to data collected by Historic England, reflective roller blinds and shutters are your best bet at minimising heat loss in your home.
| | | |
| --- | --- | --- |
| Type of blind | Reduction in heat loss through whole window | Difference |
| Reflective roller blind | 57% | -9% |
| Well-fitting shutters | 58% | -6% |
| Pleated blinds | 51% | -9% |
| Heavy curtains | 41% | 2% |
| Plain roller blinds | 38% | 1% |
However, the reduction in heat loss for all types of blinds using this data was an average of 49%, nearly half!
Using energy usage data from Ofgem, along with their estimated unit price of £0.08 per KWh for October to December 2023, we can see that this year a typical household of 2/3 people will be paying roughly £70 per month, or £840 a year.
This means that for the average British family the savings from installing energy efficient blind, could be quite significant.
| | | | |
| --- | --- | --- | --- |
| Blinds | Heat loss to window | Possible monthly savings | Possible yearly savings |
| Reflective roller blinds | 57% | £39.90 | £478.80 |
| Well-fitting shutters | 58% | £40.60 | £487.20 |
| Pleated blinds | 51% | £35.70 | £428.40 |
| Heavy curtains | 41% | £28.70 | £344.50 |
| Plain roller blind | 38% | £26.60 | £319.20 |
There are of course other factors, like window insulation, and double glazing to take into consideration. Yet this goes to show that the right type of blinds can help to make your home as energy-efficient as possible.
Merely upgrading plain roller blinds to reflective ones could save you around £13.30 extra a month. That's £159.60 a year.
Choose colour carefully
When choosing blinds most people opt for light colours, particularly white, but these can reflect sunlight and ensure rooms remain cooler, good in the summer but not so good in the winter.
Instead, dark colours, such as navy blue, absorb a significant amount of sunlight. This can make rooms warmer, especially during sunny days.
When to open and close your blinds
Managing the temperature of your home isn't just about the type of blinds you have or their colour, it knowing when to open and close them
In the winter you're really looking to harness the sun's warmth. For east–facing window pen blinds in the morning to capture the early sun then, throughout the day, keep them open on sun-facing windows to warm up your rooms.
As evening approaches and temperatures drop, close the blinds to insulate your home and retain the warmth.
"Installing the right window coverings can make the world of difference to both the warmth of your home, and your energy bills throughout the colder months.
With the average household expecting to spend around £70 a month on their energy bills between October and December this year, a saving of £40 a month could really help out the average family this winter.
The added bonus, of course, is that a more energy and heat-efficient home is better for the environment."
Featured Photo by Matt Brown on Unsplash.