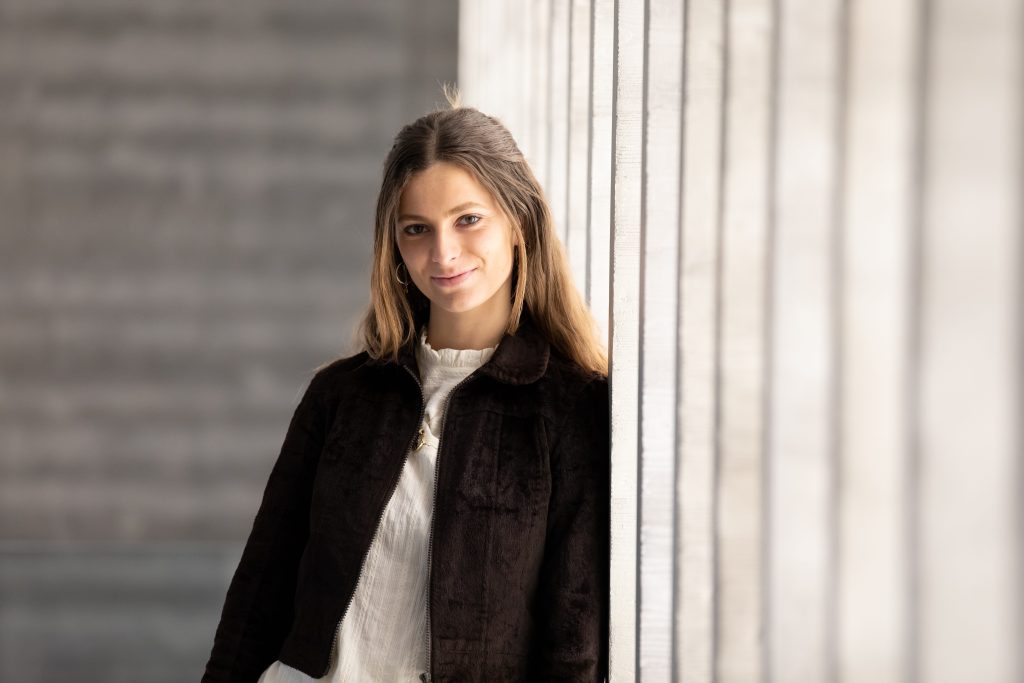 Hannah is the CEO & founder of Hybr – a curated rental platform for first-time renters (students and young graduates). Hybr provides young people with a one-stop-rental-shop (available homes, tools and support), whilst enabling landlords to fill vacancies quickly, with pre-vetted and engaged tenants.
At the age of 22 years old, Hannah founded Hybr after enduring three years of disputes and miscommunication with landlords whilst an undergraduate at Bristol University. Three months after completing her degree, Hannah built Hybr, a disruptive student-focused platform that supports first-time renters aggregating all available homes in one place; the solution we wished we had at university (a UK market worth £46bn).
"Student renting doesn't work for anyone. It's a toxic market where students don't trust landlords and landlords don't trust students. This is a relationship set up to fail and every year the cycle repeats.
Hybr's mission is to fix this broken market by establishing better relationships between landlords, agents/operators, and students. We offer students the education and support they need throughout the year, and all the services they need in one place to change this negative narrative for good".
Hybr has developed a matchmaking algorithm that marries student and young graduates' needs with landlord requirements. Through highly tailored matches to give young renters and landlords back their time and make the rental market more efficient.
Addressing a £46bn under 30s rental market, starting with students…
Hybr works with universities, business schools, and language schools to support students in finding houses all year round, and bring new homes to the student market by making it easy to rent to young people.
Hybr is aggregating all homes, rooms, and house-shares available for long-term and short-term tenancies to students and graduates on one platform.
Hybr is building a trusted marketplace by vetting both sides, ensuring both renters and landlords know what is expected from them, bringing in reviews, and clear guidance throughout the year.
Hybr vets young renters to ensure they are the right fit for the landlords' portfolio (looking at what they want to get out of their rental experience and referencing checks), and only matches them with reputable landlords.
Hybr gives BTR and Co-living operators access to final year students who can continue renting as they start their professional careers, retaining them over their renter life cycle.
Landlords do 3x fewer viewings with Hybr to let their properties than any other channel making the rental market more efficient, and Hybr the highest quality funnel for tenants.
Hybr supports students and graduates throughout their tenancies ensuring they have all the support they need at every stage through a brand that understands what they're going through and speaks their language.
Hybr works with local universities to support their pastoral care system and ensure they have housing outside of halls of residence, and to shift negative perceptions of students in the local area.
KEY FACTS AND BENEFITS
In the last 12 months – grown the portfolio by over 20x
In the past 12 months the number of rooms listed by Hybr has grown from 2,200 to over 55k (with a further 200k rooms in the pipeline) and the business is now active in the following cities – Bristol, London, Liverpool, Lincoln, Manchester & Sheffield with a view to scaling across the UK into 20 key university cities over the next 12 months.
In the last 12 months, they have grown revenue by 3x
Helped 25k students to date
Anchor clients include institutional landlords (ie. Greystar), build-to-rent providers
(ie. Get Living), as well as agents (ie. Touchstones)
Partnered with 20 universities
In April 2022, Hybr raised £975K as a pre-seed round and are closing a £2.9m seed round at the moment
Hybr was helped in its early days with a £5,000 win from the Enterprise Competition at the University of Bristol start-up competition, £10k from Montagu Evans "Disrupter in Real Estate" award and funding from the Princes Trust.
Featured Photo by Brooke Cagle on Unsplash.