Meet Botanical Elixir: The new female-led, nutrient-rich and scientifically excellent skincare brand with a passion for empowering women.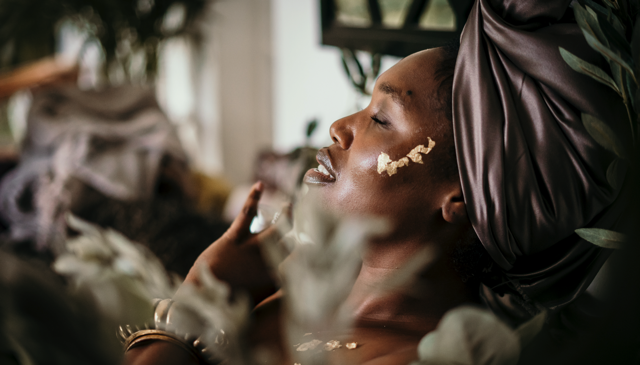 Launching this autumn, 
Botanical Elixir
 is the trailblazing, organic skincare brand with soul.
More than just a skincare brand, Botanical Elixir is a female empowerment project and catalyst for change, helping to improve lives and revolutionise the way women see and care for themselves.
Inspired by female-founder Laura's experience growing up in Eswatini, Botanical Elixir is a celebration of plant-based African ingredients and the transformative effect they can have on the skin.
Laura, a 4x start-up operator and 2009 Laureate for Cartier Business woman of Africa Award, shares:
" When I was just 2 my mother took us on an adventure from England to Africa. We lived in Botswana first, and then settled in Swaziland (now known as Eswatini) where I was raised and completely embraced by the warm, friendly people of a peace-loving country. I come from a lineage of determined, strong, interesting, and entrepreneurial men & women. Entrepreneurship is in my blood, but "business with impact" I learned from Africa. From the Spirit of "Ubuntu" – an ancient African word meaning "humanity for others". I am who I am, because of who we all are." 
With a strong belief that you are not a problem to be solved, Botanical Elixir creates products to care for and holistically support your skin's return to natural radiance.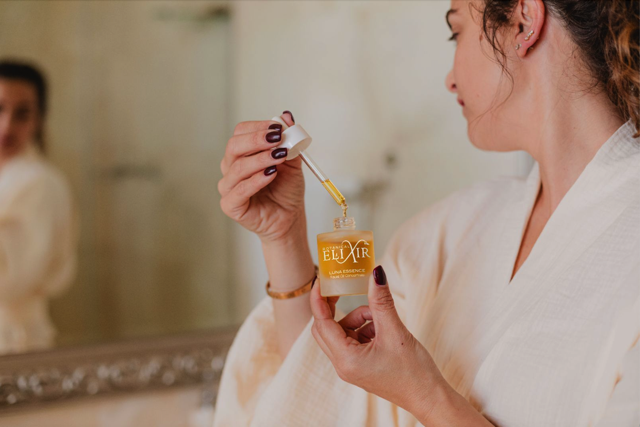 Passionate about creating a simplified, nutrient-dense capsule skin-wardrobe, Botanical Elixir's 3-product range launches with Luna Essence, a concentrated facial oil, Sol Infusion Tisane, a herbal supplement to help support your skin's natural radiance from within, and the exquisite white Jade Gua Sha, for the ultimate face massage. Each Guasha comes in a beautiful pouch, handmade by female artisans in Eswatini.
Harnessing the power of the natural world's super-ingredients, everything is ethically sourced, sustainable, vegan and cruelty free.
Made up of certified organic and vegan ingredients, natural or wild harvested products, Botanical Elixir's formulas are designed to bring a luxurious, sensory experience to your daily skincare routine.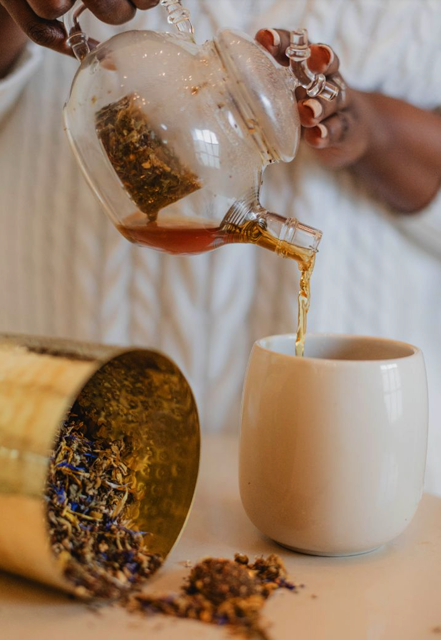 What is at the heart of Botanical Elixir, and what really stands it apart from other skincare brands, is its dedication to making a difference to the lives of women.
Supporting rural African communities, single parents and women farmers is key to the brand's female empowerment ethos. From the women who hand-pick and crush the marula kernels to produce the oil for the range, to the women who sew the beautiful cosmetic pouches, every aspect of the business is centred towards lifting up other women.A percentage of all profits are poured back into education and mentorship for girls and women in Eswatini, to empower female farmers and raise up financially independent female entrepreneurs. The brand also actively supports and invests profits into the fight against modern day slavery.
Botanical Elixir is a ground-breaking skincare brand with a conscience. Offering highly effective, all-natural, science-backed formulas that help to unlock your healthiest, most radiant skin, all while giving back to rural communities and uplifting female workers, Botanical Elixir is the new face of sustainable beauty.