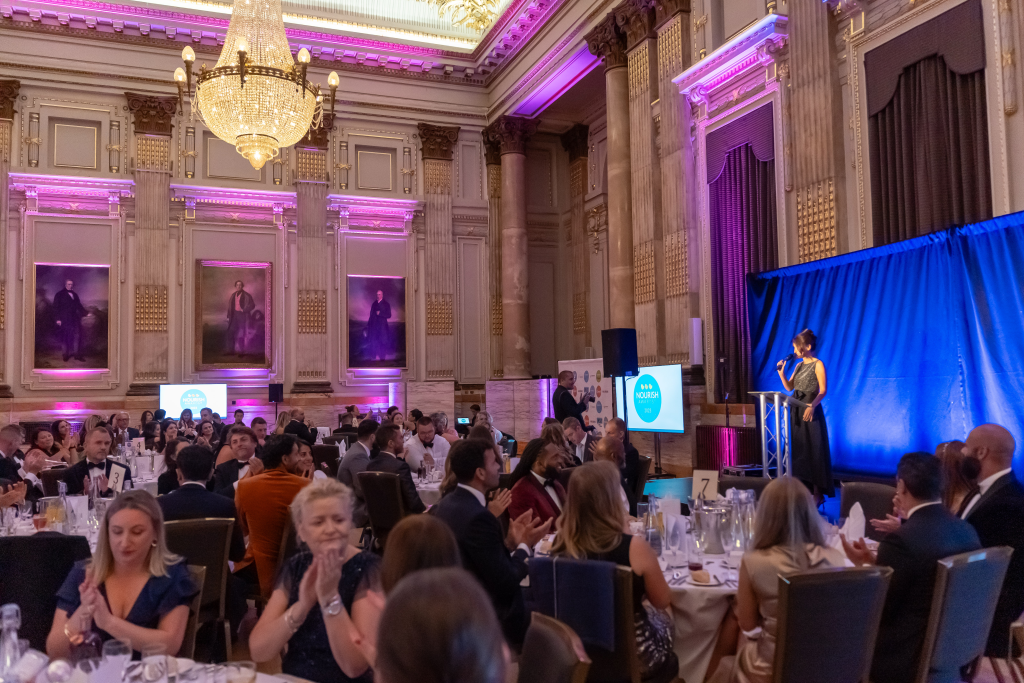 With more people than ever keen to boost their immunity naturally by embracing foods and drinks with a nutritionally dense footprint, it was perhaps no surprise that this year's Nourish awards would be the biggest and best yet; extending its reach far beyond its core Nourish awards to include this year bespoke Kids' products, supplements and ketogenic sub-categories.
30% of UK population are deemed clinically obese with a further 37% on the cusp
3m consumers have been diagnosed diabetic with further 2.4m at high risk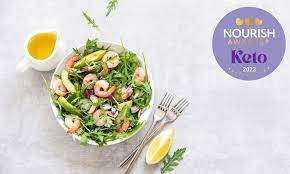 'It became evident a few years ago,' clarified Nourish awards founder, Diana Babics, 'that as a result of the awards growing exponentially, products with incredible nutritional prowess but nominal synergies were in danger of being placed in vast, all-encompassing sub-categories and assessed against each other.'  By extending the award's reach into some of the UK's most dynamic and rapidly expanding functional foods categories, the Nourish Awards has enhanced its reputation as a leading light with the UK's vibrant wellness movement.
Take for example keynote speaker and ex-international footballer, Thomas Kanu Robson, whose dynamic The Turmeric Co. has become a become a vocal advocate for clinically-backed, raw turmeric shots whose expanding appeal over the last 12 months saw it win recognition within categories as diverse as Health Drinks & Shots, Functional Foods and Enriched.
Other notable golds with the core Nourish awards include ketogenic standard bearer Hunter & Gather for its game-changing Pure Butter Organic ghee, Cheerful Buddha's Cacao Bliss Mushroom Hot Chocolate underpinning medicinal mushroom's growing reputation as functional food's next category hero and Earthnutz for its avant-garde peanut protein crisps (Chilli & Lime). Ready Meals was another popular category this year which continues to shed its unhealthy reputation with golds secured by Mindful Chef Coconut Ginger Chicken with Asian style veg and Pow Foods for its free-range Chicken Masala   
Within the Kids' Categories noteworthy gold winners included: Organix for its Luscious Lemon & Lime Oaty (toddler meals & snacks), Pip Organic for its innovative Rainbow Lolly with Cheeky Veg (plant-based & free from) and Jess Cooks Beef Bolognese.
The eagerly anticipated Keto Category awards included Gold for SRSLY Low Carb on the eve of its 1st Seedrs launch Three Cheese & Pesto Pizza (light meals & savoury snacks), The Protein Ball Co for its legendary Salted Caramel Blondie keto balls (snacks, chocolate & desserts) and Bunch London for its Hazelust (Cupboard Essentials).
Last but not least, notable Supplement gold success went to Honey Heaven for its bold Organic CBD honey (functional foods), Invivo for its pioneering Healthcare Bio.Me Essential offering and Inspiriko organic black seed oil
It's also worth noting that 2023 Nourish entrants were almost double 2021 numbers