Vegan Smoked Salmon? Don't mind if I do!
NEW Squeaky Bean Beechwood Smoked Salmon Style Slices
Load your New York style bagel with smoky slices and sprinkle with pepper, serve with a wedge of lemon as an appetizer, or welcome guests with smoked salmon style blinis, vegan smoked salmon has joined the party.
NEW Squeaky Bean Beechwood Smoked Salmon Style Slices (80g) will be available in Waitrose from 20th September and Sainsbury's from 27th September (RRP £3.50)
Squeaky Bean Beechwood Smoked Salmon Style Slices are as sophisticated as smoked salmon; with the same silky-smooth texture and smokiness of flavour yet made with 100% vegan ingredients.
For the ultimate breakfast or brunch, try Smoked Salmon Style Slices and scrambled tofu or smashed avocado on toast.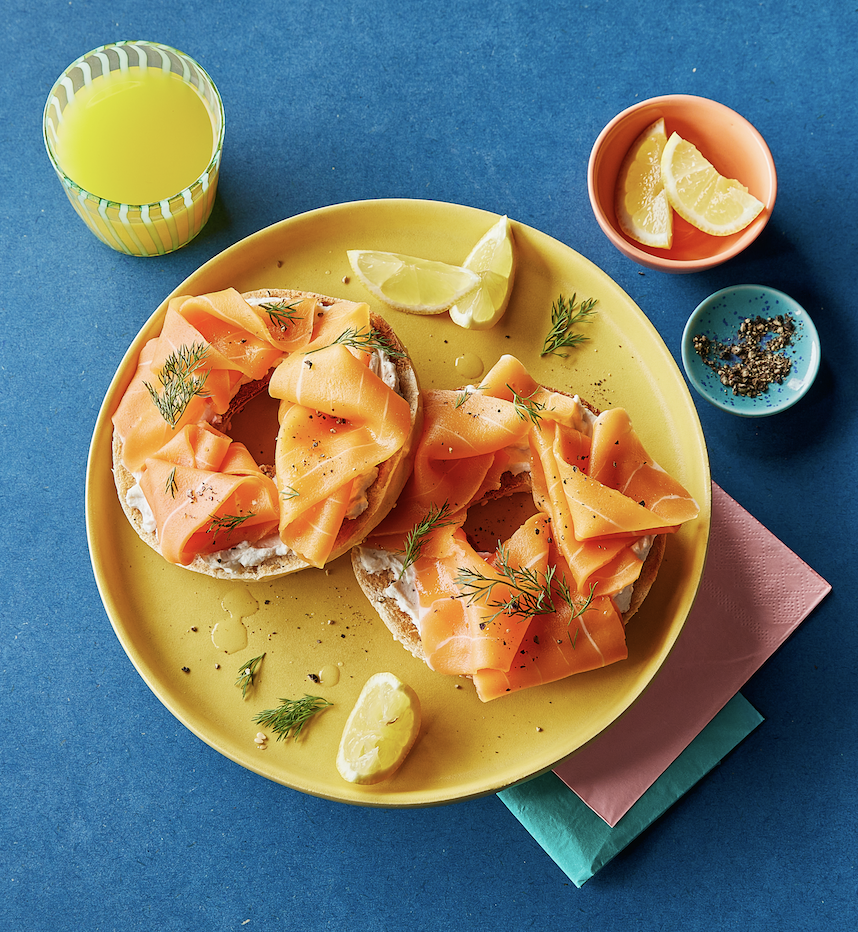 Top rye, brush with olive oil and enjoy with pickles for a Scandi-style open sandwich or serve with leafy greens, potato salad or grilled corn. Make a beetroot terrine and garnish with watercress for an eye-catching meat free starter; whatever the occasion, make this new plant-based food discovery the main event.
Made with plant-based ingredients including root vegetables and smoked in Beechwood just like salmon, Squeaky Bean Beechwood Smoked Salmon Style Slices are also a source of fibre, naturally low in saturated fat and only 68 kcals per 100g, perfect for meat eaters, meat reducers, flexitarians, vegans and vegetarians alike.
Rebecca Youseman, Brand Manager, Squeaky Bean, said: "20% of vegans and vegetarians told us they miss eating salmon, so we've been working on bringing vegan smoked salmon to the market. It's been a long time coming but it's finally here; Squeaky Bean Smoked Salmon Style Slices are 100% plant based, smoked in beechwood for the same richness of flavour and naturally lower in fat, saturated fat and salt than smoked salmon."
Squeaky Bean's Smoked Salmon Style Slices join an impressive line-up of products including the recently launched ready-to-eat Cooking Chorizo Style Sausage, Chargrilled Steak Style Strips, award-winning Applewood Smoked Ham Style Slices as well as Chicken Style Pieces, Chargrilled Mini Fillets and Sandwich Slices; NYC Deli Pastrami, Spanish Chorizo and Salami Style Slices.
Squeaky Bean's new incredibly authentic Smoked Salmon Style Slices are ready-to-eat and like the fish version, best enjoyed in a bagel or on toast, with a squeeze of lemon and sprig of fresh dill. This is a big-dill.
Squeaky Bean Beechwood Smoked Salmon Style Slices will be available in Waitrose from 20th September and Sainsbury's from 27th September (RRP £3.50)