Winners to be announced on October 12 th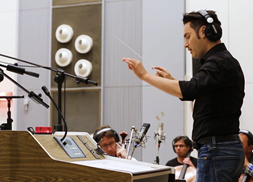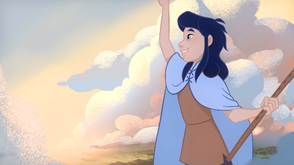 London, United Kingdom Multi-award-winning film composer, conductor and violinist Ros Gilman has received a nomination at Music + Sound Awards in the BEST ORIGINAL COMPOSITION IN A SHORT FILM category.
Ros is nominated for his work on the British animated short film ' The Last Cloudweaver' (directed by Anna-Ester Volozh).
The Music + Sounds Awards are the world's first and only global awards programme to recognise and celebrate the indispensable role and outstanding contribution that both music and sound design play in the media.
The nomination follows another prestigious recognition for Gilman, who was also nominated for Best Soundtrack at the Septimius Awards in the Netherlands.
The music to The Last Cloudweaver was recorded with a 65-piece Prague Metropolitan Orchestra at Czech TV Studios, conducted by the composer himself. The original short film soundtrack is available on all major music streaming and music download services.
Ros Gilman says: "I'm thrilled to receive a nomination for the Music+Sound Awards. The score for The Last Cloudweaver was composed during the early stages of the film's production, and it coincided with a period when COVID-19 restrictions were still in place. This presented a significant challenge, as it was a great endeavor to find a country where a symphony orchestra could safely collaborate and record. In light of this challenge, this nomination feels particularly rewarding. I want to thank the Music+Sound Awards for this acknowledgment."
Other nominees in the Best Composition categories are high profile names such as Hans Zimmer, Emmy winning and BAFTA Games Awards winning composer Bear McCreary, (The Lord of the Rings: The Rings of Power, Outlander, The Walking Dead), Anne Nikitin (The Dropout, Our Universe, Hijack).