Last week, Asda unveiled a unique Christmas tree with lights powered by Michael Bublé's festive hits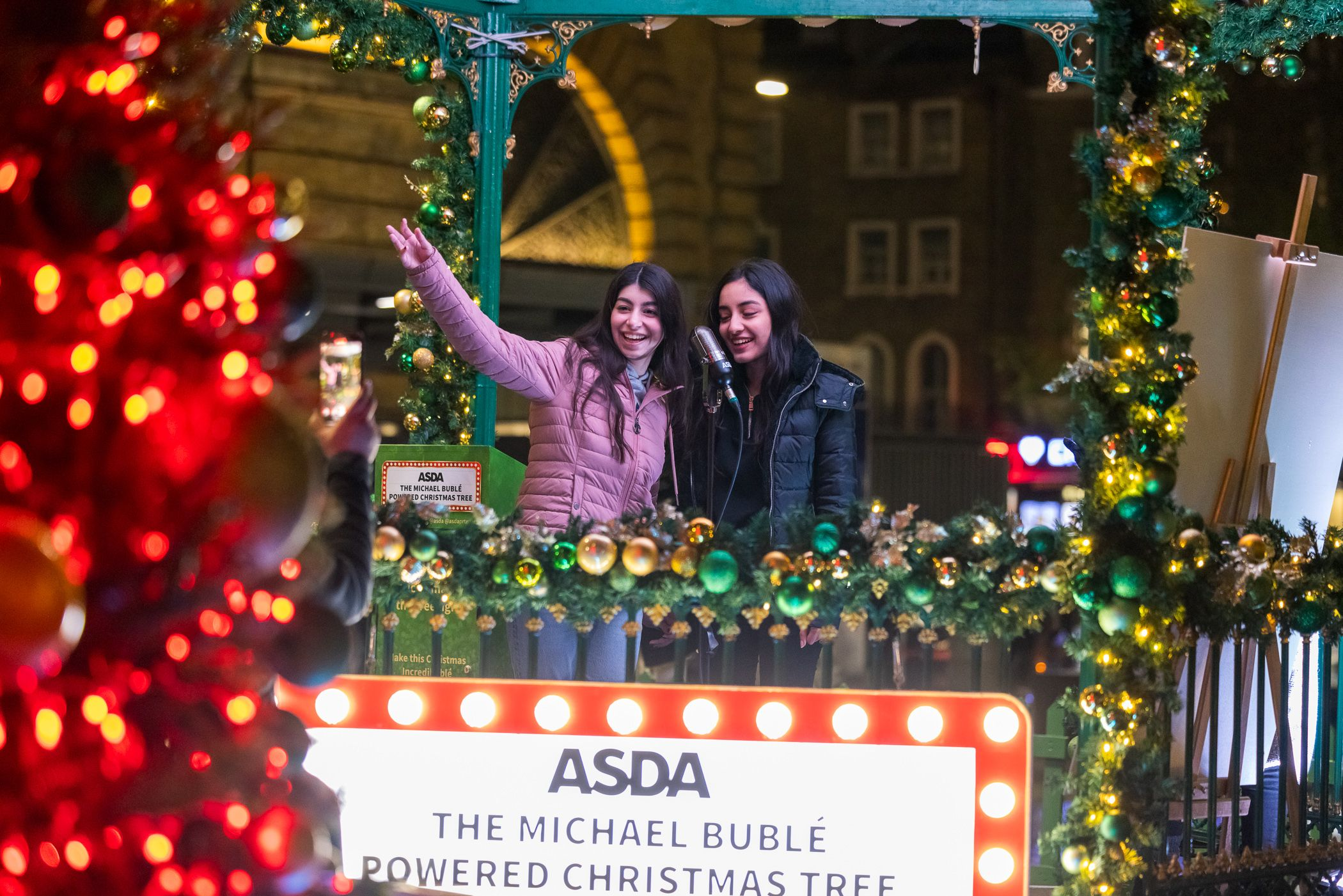 Paying homage to the star of its 2023 Christmas advert, Asda revealed a unique first-of-its-kind Christmas tree: one where all the lights are 100% Michael Bublé-powered.
Endorsed by Michael Bublé himself, Asda's 'karaoke' Christmas tree was created using state-of-the-art tech that could detect when a person sang a Christmas hit by the Canadian superstar into the microphone, immediately triggering over 300 metres of lights to illuminate all over the tree.
And far more sophisticated than a mere song-activated 'on/off' switch, the custom-made technology used voice recognition to detect the level of effort from a singer as well as their pitch. The more effort put in, the more correct notes hit and the more of a show people put on, the more the tree lit up.
The 20-foot-tall Michael Bublé-powered Christmas tree was unveiled last week for one day only, outside of London's Kings Cross Station. Members of the public were invited to get into the festive spirit by singing live directly to the Christmas tree, with plenty of punters stepping up to the plate.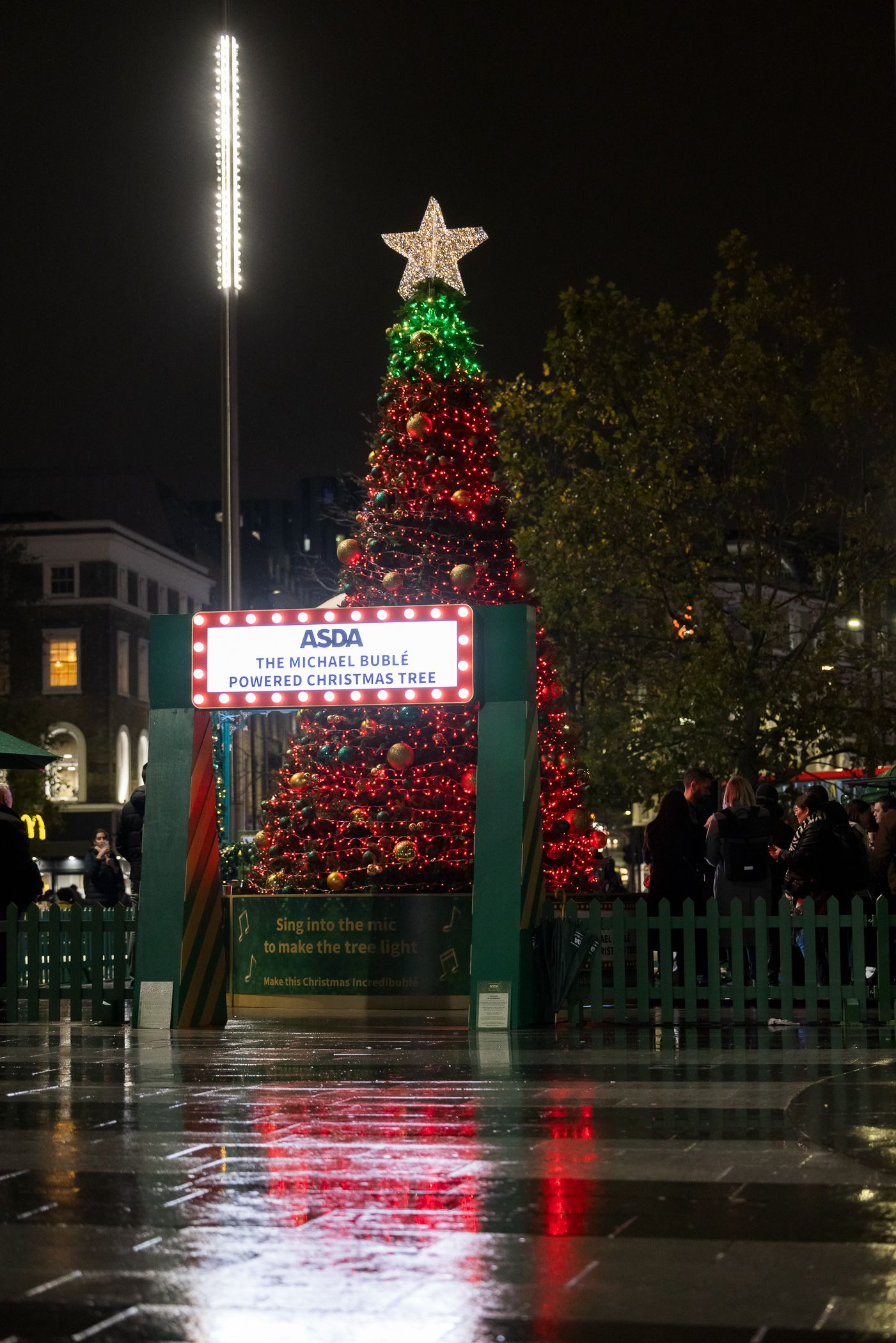 In return for giving their all to Michael Bublé's 'Walking in a Winter Wonderland', participants were rewarded with free Asda Christmas goodies – as well as the satisfaction of having done their part to spread Christmas cheer all around.
On 4th November, Asda unveiled global music icon Michael Bublé as the star of its Christmas advert in a charming and funny 90-second spot directed by Oscar-winner Taika Waititi. In the ad, Michael Bublé takes on the role of the supermarket's Chief Quality Officer and is tasked with ensuring the retailer delivers the very best quality for the nation this Christmas. He is seen measuring rows of individual chocolate and orange panettones and indulging in some delectable brown butter and spiced dark rum mince pies.
David Hills, Chief Customer Officer at Asda says: "This year our mission is to help the nation put on a showstopping Christmas and what better way to bring that to life than by inviting members of the public to take to the stage and join us in spreading some seasonal joy with the help of Bublé's Christmas hits. With Bublé's undeniable ability to spread seasonal smiles and our commitment to quality, at great value, we're a match made in heaven. The must-see Michael Bublé powered tree and first-of-its-kind interactive experience was created to deliver a little magic with all the trimmings, just like our Asda 2023 Christmas offering."
Michael Bublé's showstopping performance in Asda's Christmas 2023 advert can be viewed at https://youtu.be/9903IpCC1CA.
#AsdaXmasBublé