London, a city renowned for its vibrant creative scene, offers a diverse selection of unique and captivating spaces that will ignite your imagination and elevate any creative project.
From avant-garde digital playgrounds to exquisitely designed residences, the options are endless. Tutti, the leading platform for booking creative spaces, has curated a handpicked list of the hottest venues available in London that will help bring your creative vision to life.
Whether you're a photographer, videographer or performing artist, these venues offer flexible booking options and are conveniently located, so you can easily secure the perfect space to bring your creative vision to life.
Aurea-London: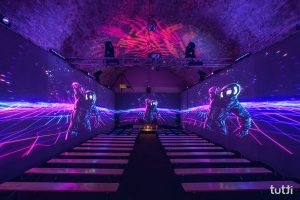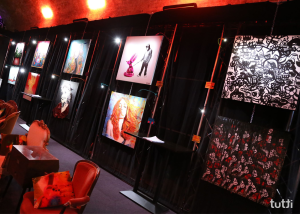 Located in the heart of Waterloo, Aurea-London is a five-sensory digital playground that combines cutting-edge technology with stunning aesthetics. This versatile space is perfect for corporate events, product launches, or immersive arts experiences, providing an unparalleled backdrop that will captivate your audience.
Kensington Mews: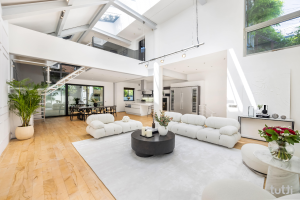 A hidden gem nestled in the heart of central London. This exceptional location offers a versatile and contemporary space that will ignite your creativity. With its double-height ceilings, abundant natural light, and stylish design, Kensington Mews provides the perfect backdrop for capturing mesmerizing visuals. From its botanical outdoor oasis to the light-flooded open-plan living and kitchen space, every corner of Kensington Mews exudes charm and sophistication. Whether you're a photographer or a videographer, this captivating venue invites you to unleash your artistic vision.
Prospect House: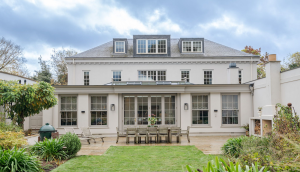 An exquisite venue located in the charming neighbourhood of Dulwich. This grand modern residence boasts a spacious open kitchen and living space, perfect for capturing stunning visuals. With its sprawling garden and inviting swimming pool, Prospect House offers endless possibilities for creative projects. From photo shoots to video productions, this versatile location combines grandeur and contemporary style to bring your creative vision to life.
Space One & Mezzanine One: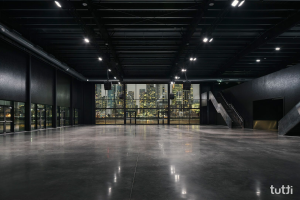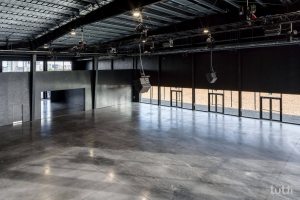 A captivating venue nestled within the iconic Magazine London. Offering floor-to-ceiling views of the River Thames and the London skyline, this modern space provides a stunning setting for your creative projects. From large-scale events to conferences, Space One sets the stage with its sleek design and abundance of natural light. The addition of Mezzanine One provides versatility, offering a breakout area or an opportunity to expand event capacity.
Chandos House: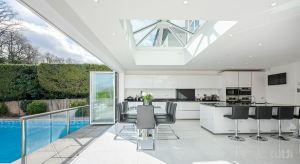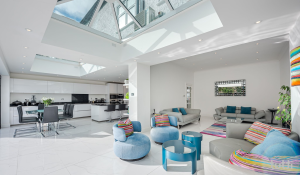 A breathtaking home that seamlessly blends timeless elegance with modern sophistication. This exquisite location features high ceilings, marble-tiled flooring, and a stunning swimming pool, creating a backdrop that exudes charm and refinement. With its light-filled rooms, rooftop windows, and contemporary styling, Chandos House provides the perfect space for capturing exceptional visuals. Whether you're planning a photo shoot, video production, or an intimate event, Chandos House offers a versatile and captivating setting that will elevate your creative vision to new heights.
Thames Ditton: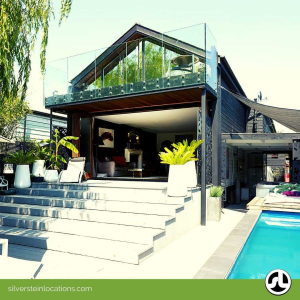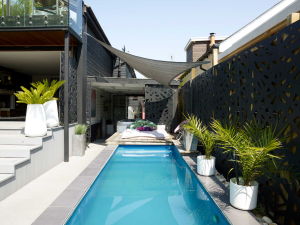 A stylish riverfront home that exudes the essence of an "Ibiza" beach-house feel. This extraordinary location offers a vibrant and unique setting, featuring a large open terrace, outdoor bar, kitchen, loungers, seating areas, and a spa. With its elevated views, Scandinavian cabin, and boat, Thames Ditton provides an idyllic backdrop for fashion shoots, music videos, and editorial projects.
Featured Photo by Edvin Johansson on Unsplash.