Revealed: the top reasons tech professionals quit 
New research tallies top ten reasons tech professionals leave their employers, what businesses can do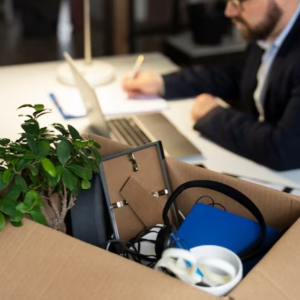 In the context of a widening digital skills gap, understanding what motivates tech professionals already in the sector, and why they would choose to quit their job is a critical subject for businesses to face. 
Addressing the skills gap has to be a two-fold initiative: the tech sector needs more new talent, but it also has to hold onto those already present and offer them sustainable career trajectories to avoid net-neutral outcomes. 
To contribute actionable insights to this vital conversation around retention, Jefferson Frank, a Tenth Revolution Group company, has mined new data to uncover the top ten reasons tech professionals consider quitting their jobs and looking to other employers. 
Why are you looking to change employer in the next 12 months? 

#1 

Lack of salary increase / earnings increase 

#2 

Lack of career and promotional prospects 

#3 

Need new challenges 

#4 

Lack of leadership and vision 

#5 

Working environment / company culture 

#6 

I'm underutilised in my current role / company 

#7 

Lack of exposure to latest X products 

#8 

To pursue a better work-life balance 

#9 

I'm underappreciated in my current company 

#10 

I'm over-stressed / over-worked 
Responding to this new data, Jefferson Frank Chairman and CEO James Lloyd-Townshend commented: "These new insights are like a retention checklist. I'm not surprised to see a lack of salary increase come out on top – fair compensation will always be critical. What's interesting is that the other top reasons broadly fall into three categories: progression, purpose, and working culture. Re-invigorating these elements will give businesses the best chance of holding onto their tech talent." 
Retention Tip #1: Think About Progression 
Tech professionals want clear pathways and career tracks to give them more incentive to stay with a business in the longer term. This needs to include clarity around new responsibilities and initiatives at each stage in order to avoid any sensation of the work becoming too stale or employees feeling like they're being underutilised. 
Retention Tip #2: Think About Purpose 
Organisational purpose has never been more important. Professionals want to feel engaged and connected to what they're doing. Ensuring your business is keeping up with developments in the space is essential here, as tech professionals tend to want to be on the cutting edge. But this is also something that has to be embedded at leadership level. A clear and well-communicated sense of purpose and company trajectory will radiate outwards in a positive way for staff throughout a business. 
Retention Tip #3: Think About Culture 
Burnout remains a serious subject in tech, and that's reflected in the tally in this study. Wellbeing, work-life balance, and stress levels all need careful address via the development of a healthy workplace culture that takes the needs of all employees seriously. These things can't be solved at the individual level and require company-wide solutions that seek to prioritise wellbeing for its own sake rather than for purely utilitarian reasons. Otherwise, burnout will only continue to take people out of the sector. 
Methodology 
Statistics were derived from the latest (2022-2023) Careers & Hiring Guides offered by Tenth Revolution Group and its recruitment brands. The total sample size for this study was 607. The data corresponds to tech professionals working across Amazon Web Services, Salesforce, Microsoft 365, Azure, and Business Applications, as well as NetSuite.
Featured Photo by Bench Accounting on Unsplash.