Infovista, the global leader in network lifecycle automation (NLA), today announced the appointment of David Tulis as Chief Revenue Officer (CRO). Reporting to Rick Hamilton, Deputy CEO, Tulis joins the leadership team with responsibility for Infovista's customer-facing organization, including sales and operations, alliances and partnerships, and professional services.
With more than 27 years in the telecom industry, Tulis brings a customer-first mindset and a wealth of knowledge and experience to Infovista. Most recently, he served as Vice President of Global Sales at Ciena – Blue Planet, where he demonstrated exceptional leadership in driving sales strategies and achieving consistent business growth. Tulis will be responsible for guiding Infovista's global sales teams across the Americas, EMEA and Asia-Pacific, as well as fostering strong partnerships with major telecom ecosystem players, including Accenture (umlaut), AWS, Ericsson, Gigamon, Google Cloud, iBwave, Rakuten Symphony, and VMware.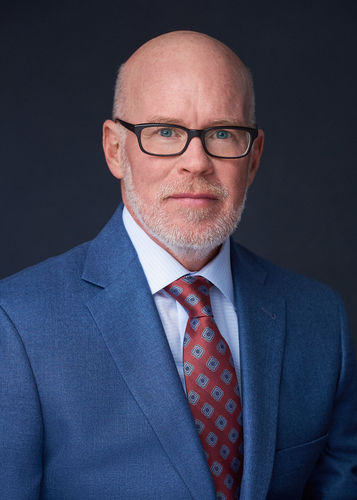 On his appointment, David Tulis, Chief Revenue Officer at Infovista, said: "The market dynamics are shifting rapidly, and CSPs are looking for partners that will allow them to drive their networks further while identifying and leveraging new economic and environmental efficiencies. Right now, they all have the same goals; to monetize the investments that they've put up against their infrastructure development and 5G deployments, and drive more value out of the network while reducing their operational cost structures. This puts Infovista, with our diverse and rich software portfolio, in a unique position to create successful outcomes for our customers. I am excited to be joining Infovista to bring our solutions to market in a deliberate and focused manner in partnership with our clients and partner ecosystem."
Rick Hamilton, Deputy CEO at Infovista, commented: "I'm delighted to welcome David to the Infovista team. With his relentless focus on customer success and proven track record in leading a global sales organization, David brings not just formidable experience in working with customers and partners to drive shared success, but he is grounded in the industry and understands the pressures and opportunities that our CSP customers face today and in the future. The combination of Infovista's award-winning technology and solutions with David's customer insight and leadership is compelling, and one from which I know our customers and partners will benefit."
Prior to his global role at Ciena – Blue Planet, Tulis held sales and solution engineering leadership roles at Amdocs, CSG Systems and IQNavigator.
Featured Photo by Hunters Race on Unsplash