Portman Marylebone is thrilled to launch a free public art trail 'Find The Words' in partnership with Brixton-based street artist Andy Leek, best known globally for his Notes to Strangers.
The 'Find The Words' trail is an area-wide installation integrated in to the urban landscape for visitors to discover. As visitors wander the streets of Portman Marylebone, they will discover artworks of unique notes of positivity, inspiration and warmth from large scale installations to smaller more subtle pieces to discover. From giant laser cut reflective installations on Portman Square and George Street to secret handwritten signs and multi coloured graffitied plant installations – every corner has a story to tell and a new piece of artwork to enjoy.
The goal of the trail is to spread a little unexpected positivity across the area for commuters, visitors and locals. Andy is well known for his uplifting words and his commitment to improving people's mental health just by engaging with his art in their day to day lives and his hope is he will raise spirits as we all go "back to school" after the summer.
WHAT: Free Public Art Trail – Find the Words
WHEN: 13th September  – 29TH October
#findthewords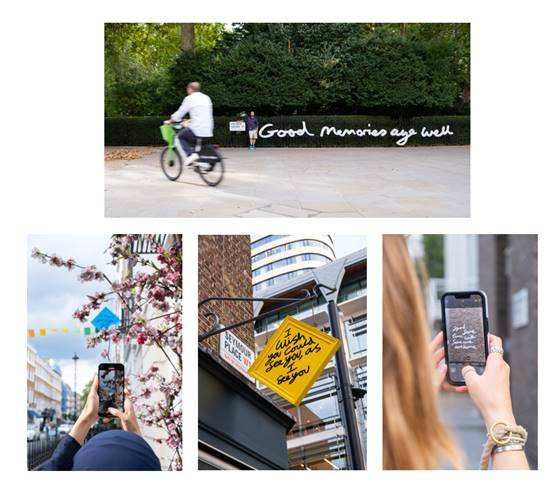 Featured Photo by Mick Haupt on Unsplash.