Crumbs of comfort for fans of John Lennon's favourite biscuit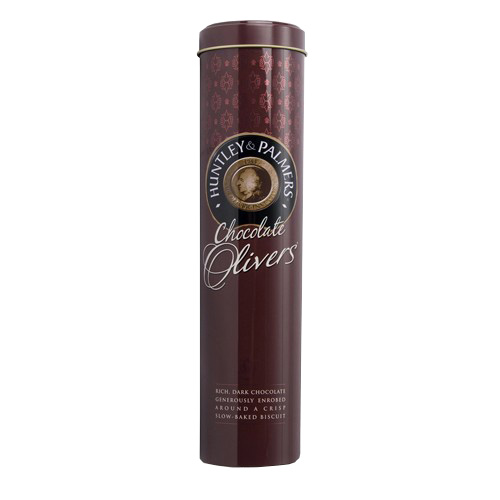 Sweet-toothed lovers of Chocolate Olivers, the favourite biscuit of the late Queen and John Lennon, may be scratching their heads on how to get hold of them in time for Christmas.
Currently showing as out of stock on the website of the famous biscuit manufacturer, Huntley & Palmers, Chocolate Olivers are a popular hamper addition and come in a beautiful, collectable tin.
Luckily, Ledbury food emporium, Ceci Paolo, has just stocked up on these iconic biscuits.
The tempting description on the manufacturer's website explains why they have been beloved by celebrities and chocoholics for years: "Rich, dark chocolate, generously enrobed around a crisp slow-baked biscuit Chocolate Olivers are the ultimate biscuit indulgence, made using a patented recipe from the 1930's, which includes hops and malt, with the thickest, richest dark chocolate."
Famously, John Lennon asked to be paid in Chocolate Olivers for an appearance on the BBC's show 'The Old Grey Whistle Test', ​reportedly saying to presenter, Bob Harris: "Bring me £15-worth of Chocolate Olivers, I can't get them in America."
Ceci Paolo is a delicatessen, fashion and lifestyle emporium. The Ledbury store stocks a large range of meats, cheeses, smoked fish, dairy, homemade salads, tarts, frozen meals, baked goods. Specialising in Mediterranean & Oriental ingredients, as well as hard-to-find ingredients. All products are carefully selected from only the best and often small producers.
Featured Photo by Vyshnavi Bisani on Unsplash.