For a thrill-seeking adventure, book a Thamesjet speedboat ride, taking twists and turns on the river while admiring iconic landmarks such as Big Ben and the Tower of London. With a 50-minute journey, it's the perfect opportunity to enjoy a high-speed thrill ride in style. The ride price is £49 per adult (ages 13+) and £39 for child (3-15 years), with discounts available for private hire (up to 12 people).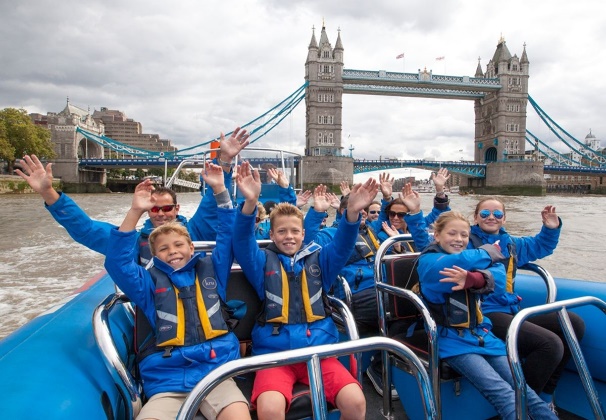 With the great news that height restrictions for the attraction have been lifted and Thamesjet is now available to children aged 3+, there has never been a better chance to experience the excitement of a speed ride on the Thames with the whole family!
Take a Lunch Cruise along the Thames and enjoy a delicious meal while admiring London's riverside landmarks such as the Houses of Parliament, the Tower of London and Tower Bridge. With good food and great views, a London River Cruise Lunch is a unique and memorable way to spend a day out with family. Tickets are priced from £51 per adult and from £40 per child (ages 2-12).
For a truly magical experience, book a Dinner Cruise and celebrate with your loved ones while admiring the spectacular London skyline at night. With a four-course dinner, live music and a glass of fizz, it's a fun and different way to spend a sunny evening in London. Price starts from £93 per person (13+ only).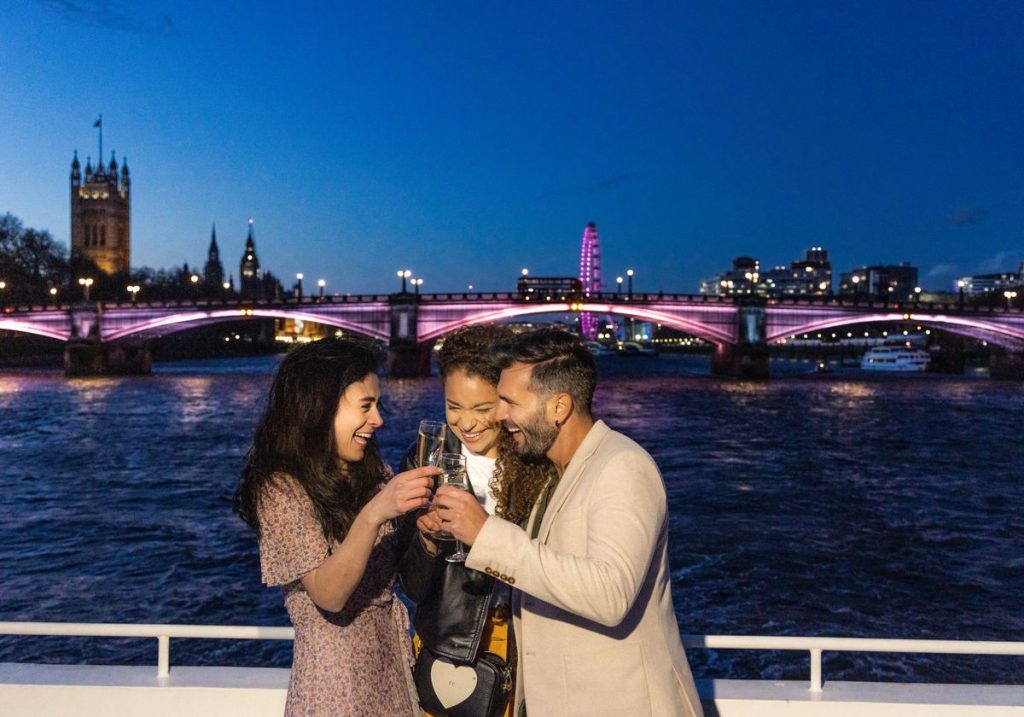 Those looking for a memorable afternoon tea experience should not miss the Afternoon Tea Cruise. While in London, what could possibly sound better than gliding past the city's iconic riverside attractions whilst enjoying this most British of meals? During this 1.5-hour experience, relax with a nice cup of tea while admiring Big Ben, take your pick from the sandwich selection on your way to the London Eye, and enjoy scones, clotted cream and jam as you cruise past the Tower of London. Once you've finished off your tea, make sure to head upstairs to take in the 360˚ views of London's riverside landmarks from the open deck. It's a great way to combine a leisurely sightseeing trip with a delicious meal — the most memorable way to see the city. Perfect for special occasion celebrations, to show your visitors the best of London, or just for something a bit special and unique. Prices start from £47 per child aged 2-12 and from £62 per adult while infants under 2 board free.
Book any of these trips here!