Nation's award-winning teachers honoured in new photography exhibition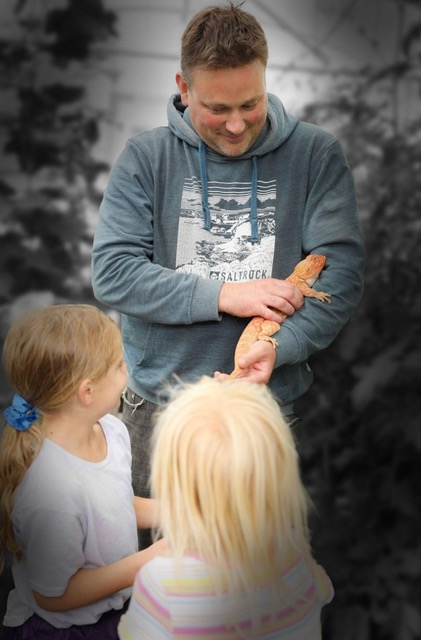 An inspiring new photography exhibition celebrating the achievements of some of the UK's most inspiring educators will take place at All is Joy Gallery, 75 Dean Street, London on 13 November 2023 for one day only.
The exhibition, which is open to the public, was created by the charity The Teaching Awards Trust to celebrate its 25th anniversary. The exhibition entitled 'The Gallery of Greats', is being delivered in collaboration with photographer and part-time teacher, Donna Bridgewater, and Pearson, the world's leading learning company.
The striking collection tells the story of 10 inspiring educators from across the UK, all of whom have been shortlisted to win one of just 16 Gold Awards at this year's Pearson National Teaching Awards, which will be announced and celebrated at a glittering Awards ceremony on 25 November and showcased on BBC's The One Show from 20th – 25th November.
Each portrait captures educators in their natural environments, highlighting their dedication and passion for shaping the lives of young people.
Matthew Jessup, a head teacher from Cumbria is showcased with some of his students and the animals from their designated school farm, an initiative he introduced to support students in learning more about nature. Lee McCue, a technology teacher from Staffordshire is pictured in his classroom, where he and his students launched a disco ball 35,000 miles into the edge of space and successfully navigated its descent.
Julie Deville, CEO of the Extol Trust in Hartlepool is shortlisted for a Lifetime Achievement award and is pictured with young pupils from her school, where she embodies her motto 'lift up and celebrate' in her daily interactions at the school.
Nino Trentinella is also included in the exhibition, with her portrait captured in her art classroom. As head of the art and photography department in a STEM-focused school, Nino made it her goal to inspire students from maths to polymaths. Nino created an innovative curriculum, embedding cutting-edge technologies such as stereoscopy, artificial intelligence and robotics to engage and inspire.
Lead lunchtime supervisor, Majit Nehal, is shortlisted for the Unsung Hero award and is pictured celebrating student achievements.  She created a weekly award scheme to name eight children as 'lunchtime stars of the week' for demonstrating positive behaviours.  They sit at a top table with a tablecloth, napkins, juice and fresh flowers.
Mary Palmer, CEO of the Teaching Awards Trust says: "At the Teaching Awards Trust, our mission is to celebrate and value the impact of education and highlight the life-changing influence educators and school leaders have.  This exhibition visually showcases the impact teachers have on pupils and the innovation and enthusiasm they bring to the classroom day in and day out.  We are delighted to work with Donna and All is Joy to bring the Gallery of Greats to life and provide a reminder to people of the important role teachers play in everyday life."
Donna Bridgewater, the photographer of the exhibition, is a teacher herself at a specialist college in Coventry where she witnesses the positive impact of great teaching daily. This inspiration led her to embark on this latest project to photograph a diverse range of educators who represent the pinnacle of their profession.
Donna explains, "I was truly inspired by all the teachers I met and photographed.  I hope my work gives visitors a rare insight into the daily routines of the education profession, whilst conveying the enthusiasm, expertise, and nurturing environment educators create every day. I knew my final portraits would be a genuine reflection of the very best educators in the UK. Although I'm a teacher myself, getting to know the people I photographed has opened my eyes to the enormous breadth of responsibility they take on, and the incredible ways they can change young lives for the better."
Recently shortlisted for the Royal Photographic Society's International Photography Exhibition 165, Donna's photography business started in 2018 with funding from the Prince's Trust.